Manage
Learn to apply best practices and optimize your operations.
Part 4: Disk performance best practices for Windows pagefiles
Best Practices Guide: Optimizing Exchange Server disk performance -- part 4 of 8.
In most cases, Windows Server uses virtual memory to compensate for limited amounts of RAM. Virtual memory refers to using a portion of the server's hard disk to store pages of memory that are not currently in use.
By default, Windows reserves an amount of space for the server's virtual memory that is one and a half times the size of the machine's physical RAM. For example, if the server had 1 GB RAM, the virtual memory size would be approximately 1.5 GB ("approximately" because Windows adjusts the virtual memory size as needed, and there are other factors that affect virtual memory size as well).
Windows creates a file named PAGEFILE.SYS (typically referred to as the pagefile) to act as the machine's virtual memory. Depending on how much of a load is being placed on the server, the pagefile can be accessed quite frequently, and virtual memory usage (called paging) can put quite a strain on the server.
Paging is a science in and of itself, but generally speaking, there are two things that you can do to limit the effects of paging
If you are using a 32-bit server, you can put 4 GB RAM into the server. Windows only uses 4 GB of memory space (a limitation of 32-bit machines). As such, if the machine has 4 GB RAM, then a pagefile is unnecessary.

If having 4 GB RAM in the server isn't an option, try moving the pagefile to a less disruptive location. By default, Windows places the pagefile onto the C: volume. However, the C: volume is also used for the Windows system files and the Exchange Server system files.
I recommend creating a dedicated volume on a RAID 1 array to store the pagefile. An important side note is that this RAID array must be physically attached to the machine (locally attached storage). You can not use a SAN-based volume for storing the pagefile.
To move the pagefile:
Select the System option from the Windows Control Panel.

When the System properties sheet appears, select the Advanced tab and then click the Settings button found in the Performance section.

Click the Advanced tab and then the Change button to view the Virtual Memory dialog box.

Figure C: Move the pagefile from the Virtual Memory dialog box.


Select the drive to which you want to move the pagefile and then pick the System Managed Size option.

Choose the C drive and select the No Paging File option. In doing so, Windows will remove the pagefile from the C drive and place it on whatever drive you select.


BEST PRACTICES GUIDE: EXCHANGE SERVER DISK PERFORMANCE



Home: Introduction


Part 1: Disk performance best practices for Exchange Server databases


Part 2: Disk performance best practices for Exchange Server transaction logs


Part 3: Disk performance best practices for MTA and SMTP queues


Part 4: Disk performance best practices for Windows pagefiles


Part 5: Disk performance best practices for Exchange Server indexing


Part 6: Disk performance best practices for deleted Exchange database pages


Part 7: Microsoft recommendations for structuring an Exchange disk subsystem


Part 8: Related links on Exchange Server performance management

ABOUT THE AUTHOR: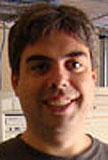 Brien M. Posey, MCSE
Brien M. Posey, MCSE, is a Microsoft Most Valuable Professional for his work with Exchange Server, and has previously received Microsoft's MVP award for Windows Server and Internet Information Server (IIS). Brien has served as CIO for a nationwide chain of hospitals and was once responsible for the Department of Information Management at Fort Knox. As a freelance technical writer, Brien has written for Microsoft, TechTarget, CNET, ZDNet, MSD2D, Relevant Technologies and other technology companies. You can visit Brien's personal Web site at http://www.brienposey.com.
Dig Deeper on Exchange Server setup and troubleshooting