Manage
Learn to apply best practices and optimize your operations.
Part 4: Exchange Server public folder recipients
Tutorial: Managing Exchange Server 2003 public folder recipients -- part 4 of 4.
The last type of Exchange Server recipient object that I want to talk about is a public folder recipient -- also known as a mail-enabled public folder. A public folder recipient is simply an Exchange Server public folder that has an email address associated with it.
There are many different uses for mail-enabled Exchange public folders, but the first example that comes to mind is a situation in which your company launches a new product and wants to receive feedback from customers. With a a mail-enabled Exchange public folder, you could receive all customer feedback in a central location, instead of flooding multiple personal mailboxes with those messages.
To create an Exchange Server public folder recipient object:
Open Exchange System Manager.

Navigate through the console tree to Administrative Groups -> your administrative group -> Folders -> Public Folders -> the public folder you want to mail enable.

Right click on the Exchange Server public folder you want to mail enable and select the All Tasks -> Mail Enable command.

The folder is technically now mail-enabled, but you still need to verify that an email address has been assigned to the Exchange public folder.

To do so, right click on the folder and select Properties.

Select the Email Addresses tab to view the SMTP address assigned to the Exchange public folder.

Use the Add and Edit buttons to add an alternate address or to modify the existing address, if necessary.


TUTORIAL: MANAGING EXCHANGE SERVER 2003 RECIPIENT OBJECTS



Home: Introduction


Part 1: Exchange Server mailbox-enabled and mail-enabled recipients


Part 2: Exchange Server contact recipients


Part 3: Exchange Server group recipients


Part 4: Exchange Server public folder recipients

ABOUT THE AUTHOR: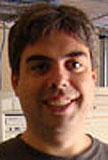 Brien M. Posey, MCSE
Brien M. Posey, MCSE, is a Microsoft Most Valuable Professional for his work with Exchange Server, and has previously received Microsoft's MVP award for Windows Server and Internet Information Server (IIS). Brien has served as CIO for a nationwide chain of hospitals and was once responsible for the Department of Information Management at Fort Knox. As a freelance technical writer, Brien has written for Microsoft, TechTarget, CNET, ZDNet, MSD2D, Relevant Technologies and other technology companies. You can visit Brien's personal Web site at http://www.brienposey.com.
Dig Deeper on Exchange Server setup and troubleshooting