Manage
Learn to apply best practices and optimize your operations.
Part 4: How to create Exchange public folder replicas
Get step-by-step instructions on how to create, configure and modify Exchange public folder replica settings in Exchange System Manager.
Exchange public folders are not automatically replicated. It's up to you to determine which stores should contain...
Continue Reading This Article
Enjoy this article as well as all of our content, including E-Guides, news, tips and more.
replicas of public folders, and how often the replication process should occur.
You can configure public folder replication through the Exchange System Manager:
Open Exchange System Manager and navigate to Administrative Groups -> your administrative group -> Servers -> your server -> First Storage Group -> Public Folder Store -> Public Folders to view the details pane of all the public folders contained in the store.

Figure A: The Public Folders container displays all public folders in the store.


Right-click on the Exchange public folder that you want to replicate and select Properties.

Go to the Replication tab where you'll find controls that allow you to replicate the public folder.

As you can see in Figure B, the upper portion of this tab contains an area that lists every location to which the folder's content has been replicated. By default, the server that the folder was initially created on is the only location displayed on the list.

Figure B: The Replication tab displays each of the public folder's replicas.


You can replicate the chosen Exchange public folder to stores on other servers by clicking the Add button, and then selecting the public folder store on which you want to create the replica. You can remove a public folder replica from a store by selecting the replica that you want to delete, and clicking the Remove button.

Although the process of creating an Exchange public folder replica is simple, there are a couple of things you need to take into account before creating one:

First, it is only possible to create one replica of the folder on each server, regardless of how many Exchange public folder stores the server might contain. So carefully consider which store you wish the replica to become a part of.

Second, consider disk space. When you create a replica of an Exchange public folder, you are actually copying all of the data stored in the folder to the store that will contain the replica. As such, you need to verify that the disk containing the destination store has plenty of space available. It is also wise to consider how replica data will affect your Exchange Server backups.

The next option on the public folder's properties sheet is the public folder replication interval. This setting refers to the length of time that passes before an Exchange public folder is replicated to its associated public folder stores. By default, the replication interval is set to use the public store schedule. However, the "Public Folder Replication Interval" dropdown list allows you to set the replication interval to two hours, four hours, or you can use a custom schedule.

If you choose to create a custom schedule, you have the option of selecting what days and times replication occurs. I recommend creating a replication schedule that is based on your own individual network's needs. For example, if your nightly backup runs from midnight to 3 a.m., then you probably don't want to schedule replication to occur during that time. On the other hand, if it is important for Exchange public folder replicas to remain as closely synchronized as possible, set the schedule to allow for constant replication.

Just below the "Public Folder Replication Interval" dropdown list, you'll notice text that says "Replication Message Received." You can click the Details button to the right of this text to view replication statistics. Clicking the Details button reveals the Replication Status dialog box. This dialog box provides you with information such as replication status, the last time that replication occurred, and the average transmission time. You can use this information both for troubleshooting and for performance monitoring purposes.

The last option on the properties sheet is the "Replication Message Priority" option. By default, the replication message priority is set to normal. You have the option of setting a high priority folder to Urgent, or of setting low priority folders to Not Urgent.


TUTORIAL: EXCHANGE PUBLIC FOLDER REPLICATION



Home: Introduction


Part 1: An overview of the Exchange public folder replication process


Part 2: The Exchange public folder replication methodology explained


Part 3: What content should you replicate in Exchange public folders?


Part 4: How to create Exchange public folder replicas


Part 5: Related resources on Exchange public folder management

ABOUT THE AUTHOR: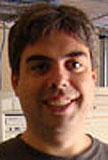 Brien M. Posey, MCSE
Brien M. Posey, MCSE, is a Microsoft Most Valuable Professional for his work with Exchange Server, and has previously received Microsoft's MVP award for Windows Server and Internet Information Server (IIS). Brien has served as CIO for a nationwide chain of hospitals and was once responsible for the Department of Information Management at Fort Knox. As a freelance technical writer, Brien has written for Microsoft, TechTarget, CNET, ZDNet, MSD2D, Relevant Technologies and other technology companies. You can visit Brien's personal Web site at http://www.brienposey.com.
Dig Deeper on Exchange Server setup and troubleshooting