Manage
Learn to apply best practices and optimize your operations.
Part 4: The Exchange 2007 Edge Transport Server role
Tutorial: A primer on Exchange 2007 server roles -- part 4 of 6.
The Exchange Server 2007 Edge Transport Server role is intended to sit at the perimeter of your Exchange Server organization and handle all Internet email traffic.
Edge Transport Servers cannot be part of a domain and must be installed on standalone servers that are running the Active Directory Application Mode (ADAM) service. The Edge Server then basically acts as an SMTP relay with smarthost capabilities. It also includes a number of transport-level agents for hygiene (antispam and antivirus).
Similar to the Hub Transport Server role, the Edge Transport Server role permits Exchange Server administrators to create sophisticated transport rules. If you are deploying multiple Edge servers for redundancy, you'll need to create the rules individually on each server; you can configure rules that prohibit certain content from leaving the organization, track or journal messages exchanged with specific users, add disclaimers to messages, and so on.
The Edge Server role also permits:
Configuration of which Internet SMTP domains' email will be accepted from

Sender ID checking

Which internal or external domains are supported for SMTP relay

Whether SMTP addresses are to be rewritten on inbound and outbound messages
You can configure the Edge Server role to either use DNS to lookup external SMTP domains, or to forward them all on to a smart host. Finally, the Edge Server role includes the Edge Rules Agent, which helps manage antivirus issues.
Since there is no direct dependency on Active Directory, it really doesn't matter in which order you install the Edge Server Role respective to the other Exchange 2007 server roles.


TUTORIAL: A PRIMER ON EXCHANGE 2007 SERVER ROLES



Home: Introduction


Part 1: The Exchange 2007 Client Access Server (CAS) role


Part 2: The Exchange 2007 Hub Transport Server role


Part 3: The Exchange 2007 Mailbox Server role


Part 4: The Exchange 2007 Edge Transport Server role


Part 5: The Exchange 2007 Unified Messaging Server role


Part 6: Server role Installation caveats and supporting information

ABOUT THE AUTHOR: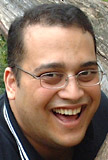 David Sengupta, Microsoft Exchange MVP
David Sengupta (mailman@quest.com), based in Ottawa, Canada, is a Group Product Manager in Quest Software's Infrastructure Management group and a Microsoft Exchange MVP. He has contributed to Exchange Server books, magazines, and white papers; is a regular Exchange Server columnist and speaker; and speaks at Microsoft Exchange events, Tech-Ed and IT Forum conferences. .
Dig Deeper on Exchange Server setup and troubleshooting