Manage
Learn to apply best practices and optimize your operations.
Part 5: Disk performance best practices for Exchange Server indexing
Best Practices Guide: Optimizing Exchange Server disk performance -- part 5 of 8.
Exchange Server allows you to compile full-text indexes of the Exchange databases for easier content searches....
Continue Reading This Article
Enjoy this article as well as all of our content, including E-Guides, news, tips and more.
From a performance standpoint, it is best to disable this feature.
Exchange Server content indexing usually triggers excessive paging. Disk I/O cycles are also consumed as content is written to the index. To put it bluntly, content indexing consumes a lot of system resources.
Of course, I realize that disabling content indexing just isn't an option for some Exchange Server environments. When that's the case, the best thing you can do is move the indexes to a location that minimizes the impact of the indexing process.
By default, the content index is placed on the C: volume. From a performance standpoint though, this is probably the worst possible place for it. The C: drive is also the default location of the Windows pagefile. The pagefile and the index file have a tendency to fight each other for I/O cycles.
When it comes to positioning the index file, you have a couple of options:
Move the pagefile to a dedicated volume and leave the index file on C:.

Move the pagefile to one of the volumes that contains an Exchange database.
I know that sounds counterproductive, but it is actually a Microsoft recommendation. The reason why you can get away with using a volume for an Exchange database and index file is because both use random file access (as opposed to linear). The only catch is that you must make sure that the volume you choose is fast enough to be able to service the database and the index without strain.
To move an Exchange Server index:
Pause any active full index or incremental index population process.

Open a command prompt window and use the CATUTIL tool to move the index.
The CATUTIL tool can be a little tedious to use, and a full-blown discussion of the tool is beyond the scope of this tutorial. If you need help with it though, you can use the following command: CATUTIL MOVECAT /?
One thing you do need to know though is that there is a bug in the Exchange System Manager (ESM). After you move the index, ESM will still show the index as being in its old location. The only way to verify the index's location is by looking it up in the registry.
You can find the index location at:
HKEY_LOCAL_MACHINE\Software\Microsoft\Search\1.0\Indexer\<application name>\<index name>\ProjectPath.
Do not attempt to modify this registry value!


BEST PRACTICES GUIDE: EXCHANGE SERVER DISK PERFORMANCE



Home: Introduction


Part 1: Disk performance best practices for Exchange Server databases


Part 2: Disk performance best practices for Exchange Server transaction logs


Part 3: Disk performance best practices for MTA and SMTP queues


Part 4: Disk performance best practices for Windows pagefiles


Part 5: Disk performance best practices for Exchange Server indexing


Part 6: Disk performance best practices for deleted Exchange database pages


Part 7: Microsoft recommendations for structuring an Exchange disk subsystem


Part 8: Related links on Exchange Server performance management

ABOUT THE AUTHOR: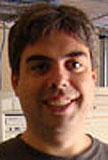 Brien M. Posey, MCSE
Brien M. Posey, MCSE, is a Microsoft Most Valuable Professional for his work with Exchange Server, and has previously received Microsoft's MVP award for Windows Server and Internet Information Server (IIS). Brien has served as CIO for a nationwide chain of hospitals and was once responsible for the Department of Information Management at Fort Knox. As a freelance technical writer, Brien has written for Microsoft, TechTarget, CNET, ZDNet, MSD2D, Relevant Technologies and other technology companies. You can visit Brien's personal Web site at http://www.brienposey.com.
Dig Deeper on Exchange Server setup and troubleshooting