Manage
Learn to apply best practices and optimize your operations.
Part 5: Related resources on Exchange public folder management
Helpful resources from SearchExchange.com on public folder management and Exchange Server replication.
If you found this tutorial on Exchange public folder replication helpful, you may also be interested in the following SearchExchange.com links on public folder management and Exchange Server replication:
Expert Advice: Moving an Exchange public folder replica to another server
SearchExchange.com expert David Sengupta explains how to move an Exchange Server public folder replica from one Exchange server to another.
An administrator's guide to Exchange public folders
For the foreseeable future, most organizations will likely continue to use Exchange public folders for a variety of collaborative efforts including document sharing, contact and calendar management, and file storage. This SearchExchange.com learning guide provides a core compilation of articles, tutorials, tips, tools, downloads, and expert advice that will improve your Exchange public folder management and troubleshooting know-how in no time.
FAQ: Exchange public folders
Creating and managing Exchange Server public folders can be a tricky business. In this collection of frequently asked questions, you'll discover a wealth of information on the topic. From configuring and troubleshooting permissions to recovering and exporting data, you're sure to learn something about public folders you didn't know before.
Tutorial: Exchange Server public folder permissions
Learn how to create a simple Exchange 2003 public folder tree structure, customize Exchange public folder roles and permissions to suit your company's needs, and automatically propagate Exchange parent public folder permission changes to all child folders.
Learning Center: Exchange Server replication remedies
Exchange Server replication is vitally important to the integrity and availability of your Exchange Server data. Discover how the Exchange Server replication process works, best practices for configuring a healthy Exchange Server replication architecture, and tools that will mend your worst Exchange Server replication maladies.


TUTORIAL: EXCHANGE PUBLIC FOLDER REPLICATION



Home: Introduction


Part 1: An overview of the Exchange public folder replication process


Part 2: The Exchange public folder replication methodology explained


Part 3: What content should you replicate in Exchange public folders?


Part 4: How to create Exchange public folder replicas


Part 5: Related resources on Exchange public folder management

ABOUT THE AUTHOR: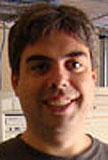 Brien M. Posey, MCSE
Brien M. Posey, MCSE, is a Microsoft Most Valuable Professional for his work with Exchange Server, and has previously received Microsoft's MVP award for Windows Server and Internet Information Server (IIS). Brien has served as CIO for a nationwide chain of hospitals and was once responsible for the Department of Information Management at Fort Knox. As a freelance technical writer, Brien has written for Microsoft, TechTarget, CNET, ZDNet, MSD2D, Relevant Technologies and other technology companies. You can visit Brien's personal Web site at http://www.brienposey.com.