Manage
Learn to apply best practices and optimize your operations.
Part 6: Disk performance best practices for deleted Exchange Server database pages
Best Practices Guide: Optimizing Exchange Server disk performance -- part 6 of 8.
When you delete an item from an Exchange Server database, multiple database pages are deleted. But the deleted pages are not actually removed from the Exchange database; they are simply flagged as being available.
Since messages in deleted pages remain intact until they are eventually overwritten by new data, some people believe this constitutes a security risk. If the Exchange database fell into the wrong hands, deleted messages could potentially be extracted from it. As such, many security experts recommend configuring Exchange Server so that deleted database pages are overwritten by a string of zeros rather than just being flagged as available.
Zeroing out deleted database pages might be good for security, but it is terrible for performance -- it can almost double the number of I/O cycles consumed by the Exchange database. I personally don't think deleted Exchange database pages pose enough of a security threat to warrant the performance impact incurred.
Yes, someone could potentially get their hands on deleted messages if the database were compromised. If someone compromises your Exchange Server information store though, you've got much bigger problems than the contents of a few deleted messages.
To control the zeroing out of deleted Exchange database pages:
Open Exchange System Manager and navigate to Administrative Groups -> your administrative group -> Servers -> your server -> the storage group for which you want to set the option.

Right click on the Exchange storage group and select Properties.

Use the checkbox to enable or disable the zeroing of deleted database pages.
Figure A: Modify deleted database pages via storage group properties.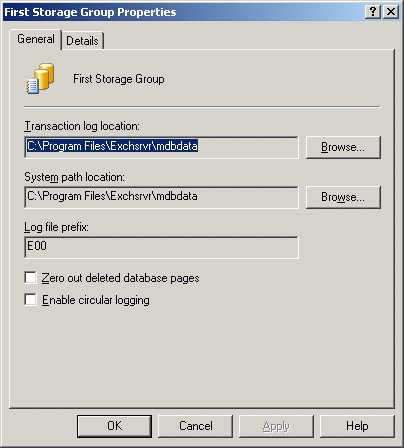 BEST PRACTICES GUIDE: EXCHANGE SERVER DISK PERFORMANCE



Home: Introduction


Part 1: Disk performance best practices for Exchange Server databases


Part 2: Disk performance best practices for Exchange Server transaction logs


Part 3: Disk performance best practices for MTA and SMTP queues


Part 4: Disk performance best practices for Windows pagefiles


Part 5: Disk performance best practices for Exchange Server indexing


Part 6: Disk performance best practices for deleted database pages


Part 7: Microsoft recommendations for structuring an Exchange disk subsystem


Part 8: Related links on Exchange Server performance management

ABOUT THE AUTHOR: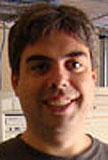 Brien M. Posey, MCSE
Brien M. Posey, MCSE, is a Microsoft Most Valuable Professional for his work with Exchange Server, and has previously received Microsoft's MVP award for Windows Server and Internet Information Server (IIS). Brien has served as CIO for a nationwide chain of hospitals and was once responsible for the Department of Information Management at Fort Knox. As a freelance technical writer, Brien has written for Microsoft, TechTarget, CNET, ZDNet, MSD2D, Relevant Technologies and other technology companies. You can visit Brien's personal Web site at http://www.brienposey.com.
Dig Deeper on Exchange Server setup and troubleshooting