Part 7: The Outlook 2007 configuration process
Step-by-Step Guide: Test driving Exchange Server 2007 -- part 7 of 9.
Before I show you how to configure Outlook 2007 to connect to Exchange Server 2007, there are a few prerequisites. First, you must have created a couple of user mailboxes. If you are unclear as to how to create mailboxes in Exchange 2007, read the end of Part 4. I am also assuming that you have already installed Microsoft Office 2007 on the users' workstations.
Finally, at the time I wrote this tutorial, Exchange Server 2007, Microsoft Office 2007, and Windows Vista were all still in beta testing. That being the case, it is possible that anything I show you here could change by the time that the various products are released.
Configuring Outlook 2007
Log into one of your workstations using one of the user accounts for which you have created a mailbox. After logging in, open Microsoft Outlook 2007 to view the Outlook 2007 Startup screen, which is really just a welcome screen for the Setup wizard.

Figure 22: This is Outlook 2007's Welcome screen.


Click Next and you will see a screen asking you if you would like to configure an email account. Click the Yes button and then click Next again.

You will now be asked if you want to connect to an Exchange, POP3, IMAP, or HTTP server, or if you would rather connect to an Outlook Add-in Connector. Choose the Microsoft Exchange Server option and click Next.

Figure 23: Choose the Exchange Server, POP3, IMAP, or HTTP option.


Outlook 2007 will now request a name, email address, and password. (One thing that's worth noting is that Outlook 2007 is prompting you to enter the user's name, not the person's user name.) Before you start typing though, just wait for a few seconds. Assuming that you have your workstation's DNS settings configured correctly, and the user account that you are signed in with has a mailbox, Outlook 2007 should automatically detect the Exchange Server and fill in the necessary information for you.

It usually only takes a few seconds for Outlook to automatically configure itself. If for some reason Outlook configures itself incorrectly or not at all, you do have the option of performing a manual configuration. Notice the Manually Configure Server Settings checkbox in the lower left corner of Figure 24.

Figure 24: Enter the user's name, email address, and password.


Assuming that Outlook 2007 has configured itself correctly, click Next to continue.

Depending on how your test environment is configured, you might possibly see a message telling you that the certificate issuer for the site is untrusted or unknown. If this were a production environment, it would be a serious issue. Being that our purpose at the moment is to simply take Exchange 2007 and Outlook 2007 for a test drive though, just click "Yes" to ignore the message and continue.
Microsoft Outlook 2007 should now be installed and ready to use.


STEP-BY-STEP GUIDE: TEST DRIVING EXCHANGE SERVER 2007



Home: Introduction


Part 1: Exchange Server 2007 installation requirements


Part 2: The test environment used for this Exchange Server 2007 tutorial


Part 3: The Exchange Server 2007 installation process


Part 4: Exchange Server 2007 post-deployment configuration tasks


Part 5: The Exchange Management Console for Exchange Server 2007


Part 6: The Exchange Management Shell for Exchange Server 2007


Part 7: The Outlook 2007 configuration process


Part 8: Favorite new Outlook 2007 features


Part 9: Related links on Exchange Server 2007

ABOUT THE AUTHOR: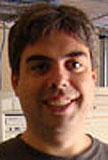 Brien M. Posey, MCSE
Brien M. Posey, MCSE, is a Microsoft Most Valuable Professional for his work with Exchange Server, and has previously received Microsoft's MVP award for Windows Server and Internet Information Server (IIS). Brien has served as CIO for a nationwide chain of hospitals and was once responsible for the Department of Information Management at Fort Knox. As a freelance technical writer, Brien has written for Microsoft, TechTarget, CNET, ZDNet, MSD2D, Relevant Technologies and other technology companies. You can visit Brien's personal Web site at http://www.brienposey.com.