Performing advanced search queries in Microsoft Outlook 2007
Trying to locate an email in Microsoft Outlook 2007 can be an arduous process, but some commands let you narrow down search results. In this tip, Microsoft Exchange expert Brien Posey explains a few Microsoft Outlook 2007 commands to help you accurately filter through email messages to find what you're looking for.
Trying to locate an email in Microsoft Outlook 2007 can be an arduous process. In this tip, Microsoft Exchange expert Brien Posey explains a few commands that you can use to narrow down your Outlook searches to accurately find what you're looking for.
---
Microsoft Outlook 2007 lets you use keywords to enhance searches. For example, let's assume that a SearchExchange.com editor emailed me a question a while back and I now have the answer, but don't remember which editor sent the message.
Instead of scrolling through hundreds of results, I could use keywords to narrow down my search. I have the phrase SearchExchange in Outlook's search box, but if I add the word Question, Outlook shows me every message that includes the words SearchExchange and Question. Figure 1 shows that this narrows down search results, but not enough.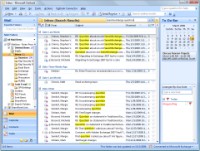 Figure 1. Using multiple search phrases in Outlook 2007 can help narrow down results.
For example, suppose I knew that Michelle was the editor who sent me the email. I could add her name as an additional keyword -- but that may not help much since she was copied on several messages in the past. Fortunately, I can instruct Outlook to include Michelle's name in the query results, but only if her name appears in the message's From field. To do so, I add the phrase From: Michelle to the query (Figure 2).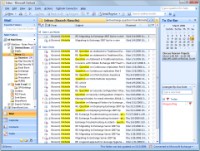 Figure 2. You can use the From: command in an Outlook 2007 query.
While the From: command is handy, there are also other commands that you can use. If I knew that Michelle had included the word Question in the email message's subject line, I could use the Subject: command to further narrow down query results.
Instead of solely using the word Question as a keyword, I could use Subject:Question. This means that messages would only be shown if the phrase Question appeared in the subject line. I can also continue to include the From: Michelle command in the query, while continuing to keep the phrase SearchExchange in the command since I may know another Michelle who asked me a question via email. You can see the results of this query in Figure 3.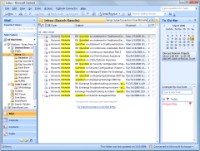 Figure 3. Using multiple commands within a query can help to narrow the search results.
The To: command can also be used to find a message that was sent specifically to you, as opposed to a distribution list. The has attachment command is also useful when locating an email containing an attachment. If I'm looking for an email that contains a contract, I could enter the phrase: contract has attachment:true
When I do, Outlook returns a listing of every message containing the word Contract and has an attachment.
There are dozens of other advanced query commands that you can use with Outlook 2007.
About the author: Brien M. Posey, MCSE, is a five-time recipient of Microsoft's Most Valuable Professional (MVP) award for his work with Exchange Server, Windows Server, Internet Information Services (IIS), and File Systems and Storage. Brien has served as CIO for a nationwide chain of hospitals and was once responsible for the Department of Information Management at Fort Knox. As a freelance technical writer, Brien has written for Microsoft, TechTarget, CNET, ZDNet, MSD2D, Relevant Technologies and other technology companies. You can visit Brien's personal website at www.brienposey.com.
Do you have comments on this tip? Let us know.
Please let others know how useful this tip was via the rating scale below. Do you know a helpful Exchange Server, Microsoft Outlook or SharePoint tip, timesaver or workaround? Email the editors to talk about writing for SearchExchange.com.
More on Microsoft Outlook 2007:
Understanding Microsoft Outlook 2007 data file usage
Favorite new Outlook 2007 features
How to access and customize Outlook 2007 data files
Dig Deeper on Exchange Server setup and troubleshooting