Manage
Learn to apply best practices and optimize your operations.
Planning a Microsoft Exchange Server 2007 migration
Discover Exchange Server 2007 migration planning requirements and best practices, and find out how to set up and test Exchange 2007 in a lab environment.
Migrating to Microsoft Exchange Server 2007 can be complicated or simple, depending on the configuration of your existing Exchange Server organization.
Adequate planning and testing is crucial to a successful migration process. This tutorial explains prerequisites for migrating to Exchange 2007, as well as some differences from previous versions of Exchange. You'll also learn how to deploy Exchange server roles, set up Exchange 2007 hardware, and create a lab environment to test Exchange 2007 migration scenarios.


Planning for an Exchange Server 2007 migration



Home: Introduction


Part 1: Exchange Server 2007 requirements


Part 2: Deploying Exchange 2007 server roles


Part 3: Test considerations for Exchange 2007 hardware and clustering


Part 4: How to set up and run an Exchange 2007 test lab environment

ABOUT THE AUTHOR: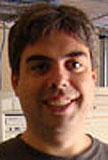 Brien M. Posey, MCSE
Brien M. Posey, MCSE, is a Microsoft Most Valuable Professional for his work with Exchange Server, and has previously received Microsoft's MVP award for Windows Server and Internet Information Server (IIS). Brien has served as CIO for a nationwide chain of hospitals and was once responsible for the Department of Information Management at Fort Knox. As a freelance technical writer, Brien has written for Microsoft, TechTarget, CNET, ZDNet, MSD2D, Relevant Technologies and other technology companies. You can visit Brien's personal Web site at http://www.brienposey.com.
MEMBER FEEDBACK TO THIS EXCHANGE 2007 TUTORIAL
I have an existing Exchange 2003 server and I'm trying to configure the hub transport service to work with an Exchange 2003 and Exchange 2007 mixed-mode environment. I don't want to use the Edge Transport server. I didn't notice any information regarding this subject and I could use some advice.
—John-Michael R.
******************************************
When you bring an Exchange 2007 Hub Transport server into the organization, your Exchange 2003 servers will automatically use it.
—Brien Posey, tutorial author
Dig Deeper on Exchange Server setup and troubleshooting