Manage
Learn to apply best practices and optimize your operations.
Remove Exchange 2003 from Active Directory to install Exchange 2010
A clean Active Directory is vital for an Exchange Server 2010 migration. If you still have Exchange 2003 remnants hanging around, use the ADSI Edit tool to remove them.
When installing Exchange 2010, one area that you can overlook is the state of Active Directory. When you install...
Continue Reading This Article
Enjoy this article as well as all of our content, including E-Guides, news, tips and more.
Exchange 2010, Setup assumes that the Active Directory database is in pristine condition. However, organizations that have been using Exchange for many years often have Exchange 2003 remnants in AD. These remnants can halt an Exchange 2010 installation. The method described in this article should remove the server in question from Active Directory to the point where you're able to install Exchange 2010.
Warning! Any mistakes made during implementation can damage Exchange servers or you're the Active Directory forest. Back up domain controllers before attempting any of these techniques.
These procedures are only intended for situations in which a server no longer exists in your organization, but some fragments have been left behind in AD. If the server still exists in your Exchange organization, you should remove it.
To remove any lingering portions of an old Exchange 2003 server from Active Directory, use the Windows Support Tool ADSI Edit.
The Windows Support Tools are included with Windows Server, but are not installed by default. The exact method to install these tools varies depending on the version of Windows you're using. If you're having trouble locating it, look for an installer in the \Support\Tools folder on the Windows installation DVD.
Next, open ADSI Edit, which is located in the \Program Files\Support Tools folder, and connect it to a domain controller, if necessary. Then navigate through the console tree to:
Configuration
CN=Configuration, DC=<your domain>, DC=com
CN=Services
CN=Microsoft Exchange
CN=<your organization name>
CN=Administrative Groups
CN=<Your Administrative Group Name> Note: This could also be an Exchange 5.5 site name
CN=Servers
These container names may not exactly match those in your organization. For example, the first node of the hierarchy that I've listed is Configuration. Although this is technically the node's name, ADSI Edit also displays the name of your domain controller in brackets. For example, on my server this container is listed as Configuration [tazmania.production.com] (Figure 1.).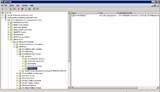 Figure 1. Here's an example of an ADSI Edit hierarchy.
Selecting the CN=Servers container lists Exchange servers within the administrative group that you've selected. If you need to eliminate references to a specific server, right-click on the server object (not the CN=Servers container) and select Delete. A confirmation will ask if you want to delete that server. Verify that you've selected the correct server and click Yes.
In some situations, there may be a few stray objects, such as routing group connectors, that must be manually removed. Use Exchange management tools to manually remove these objects.
About the author: Brien M. Posey, MCSE, is a five-time recipient of Microsoft's Most Valuable Professional (MVP) award for his work with Exchange Server, Windows Server, Internet Information Services (IIS), and File Systems and Storage. Brien has served as CIO for a nationwide chain of hospitals and was once responsible for the Department of Information Management at Fort Knox. As a freelance technical writer, Brien has written for Microsoft, TechTarget, CNET, ZDNet, MSD2D, Relevant Technologies and other technology companies. You can visit Brien's personal website at www.brienposey.com.
Do you have comments on this tip? Let us know.
Please let others know how useful this tip was via the rating scale below. Do you know a helpful Exchange Server, Microsoft Outlook or SharePoint tip, timesaver or workaround? Email the editors to talk about writing for SearchExchange.com.
Dig Deeper on Exchange Server setup and troubleshooting