Manage
Learn to apply best practices and optimize your operations.
Scheduling multiple Performance Monitor alerts in Exchange Server 2007
If you've configured a Performance Monitor alert for your Exchange server, the next step is to set up the appropriate counters. This tip introduces administrators to Performance Monitor counters, how to set counter threshold values how to keep values within a certain range and more.
After configuring Performance Monitor in Exchange Server 2007, you can include multiple counters within a single alert. This frees you from having to configure a separate alert for each Performance Monitor counter that you plan to watch. This tip from Microsoft Exchange Server expert Brien Posey explains how to set and schedule Performance Monitor counter threshold values.
---
To configure a Performance Monitor counter alert, click Add and choose the %Processor Time counter from the list. Next, click on Add and then Close. The counter you selected will be added to the list of counters in the properties sheet (Figure 1).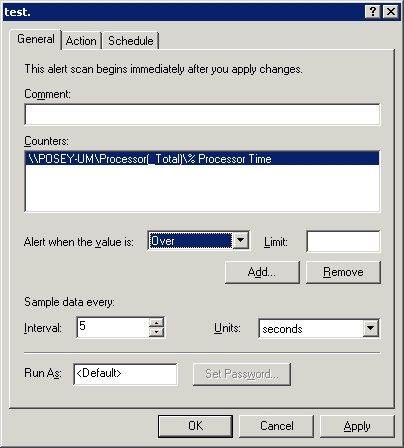 Figure 1. A counter has been added to the list.
Beneath the counter is a drop-down list that lets you set the counter's threshold value. In this list, you'll see the word Over. If you set the drop-down option to Over and enter 80 into the Limit text box, you will receive an alert every time the counter exceeds 80%, for example.
In certain cases, you may need to keep a particular performance counter within a certain range. If so, you can add two separate instances of the counter to the list. Then you assign an alert to one of the counters so that it's triggered when its value exceeds a certain value. Next, assign an alert to the second counter instance that is triggered if the counter value falls below a certain threshold value.
The lower portion of the tab allows you to control how often the counter is sampled. The sampling rate is extremely important. Sampling the counter too frequently may affect server performance. If the sampling frequency is too low, you may miss certain events.
The sampling interval is set to five seconds by default. I recommend starting with the default value and adjusting it as needed.
The last option on this tab is the RunAs option, which allows you to control which account is used to monitor the counter. As long as you're monitoring a local counter -- and not a counter on a remote computer -- you won't have to worry about this setting.
The Action tab controls what happens when a counter exceeds the threshold value. When this happens, there are a few options:
Log an entry to the Application event log
Send someone a network message
Start a performance data log
Run a script
Check boxes are to select an action, allowing you to select multiple actions. I recommend writing an entry to the application log for all issues that are not urgent.
For more urgent alerts, write the application log entry so you have a log of what happened. You should also do one of the following: Send a network message or run a script that sends you an email message or performs some sort of corrective action (Figure 2).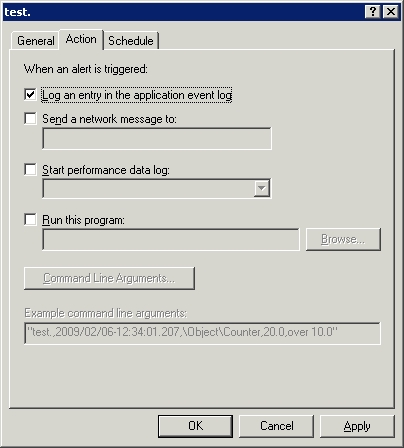 Figure 2. Choose the type of action that you want the server to take when an alert is triggered.
The final tab is the Schedule tab, which allows you to control when Windows checks the Exchange server for alerts (Figure 3). You've already instructed Windows to sample the specified counter once every five seconds, but you must inform the OS how long to monitor the counter.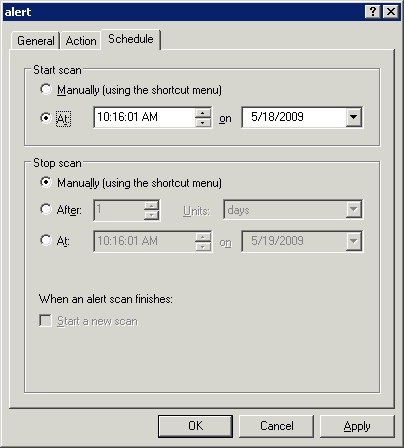 Figure 3. Tell Windows when to watch for alerts.
In some cases, you may want to monitor specified counters indefinitely. At other times, you may want to watch the counter only during periods of peak activity. You may also want to suspend monitoring during heavier usage periods, so that you don't deprive the server of resources. No matter what, you must define some monitoring schedule using the Schedule tab.
ABOUT THE AUTHOR:
Brien M. Posey, MCSE, is a five-time recipient of Microsoft's Most Valuable Professional (MVP) award for his work with Exchange Server, Windows Server, Internet Information Services (IIS), and File Systems and Storage. Brien has served as CIO for a nationwide chain of hospitals and was once responsible for the Department of Information Management at Fort Knox. As a freelance technical writer, Brien has written for Microsoft, TechTarget, CNET, ZDNet, MSD2D, Relevant Technologies and other technology companies. You can visit Brien's personal website at www.brienposey.com.
Do you have comments on this tip? Let us know.
Please let others know how useful this tip was via the rating scale below. Do you know a helpful Exchange Server, Microsoft Outlook or SharePoint tip, timesaver or workaround? Email the editors to talk about writing for SearchExchange.com.