Manage
Learn to apply best practices and optimize your operations.
Simplify an OWA URL on Windows Server 2008
Although the process is fairly straightforward, the method to simplify an OWA URL for users is different if you're running Windows Server 2008. Get the steps to simplify an OWA URL redirect and learn about some possible side effects.
Simplifying an Outlook Web Access URL for users is a fairly straightforward process. When Microsoft rewrote Internet Information Service (IIS) in Windows Server 2008, however, things changed a bit. If your client access server (CAS) is running on Windows 2008, you'll need to make a few adjustments if you configure HTTP redirects to Exchange virtual directories.
To simplify an HTTP request in OWA, open the IIS Manager and navigate through the console tree to Sites -> Default Web Site. Look at the bottom of the console window to make sure that it's set to Features View (Figure 1).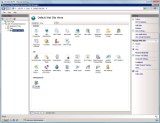 Figure 1. Make sure that the console is set to Features View.
Next, double click on the HTTP Redirect icon. Select the Redirect Requests to this Destination check box and enter the URL that you want your users to use. Select the Redirect All Requests to Exact Destination check box and click Apply (Figure 2).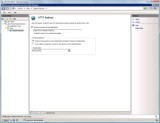 Figure 2. Use HTTP redirection to simplify the OWA URL.
IIS 6, which is included with Windows Server 2003, isn 't capable of turning HTTP requests into HTTPS requests without using custom error messages. You can create an HTTPS redirect in IIS 7.
To do so, enter the full URL including the HTTPS:// header into the Redirect Requests to this Destination text box. Then select the Only Redirect Requests to Content in This Directory check box.
Note: When you enable this redirection, the settings will be applied to other Exchange virtual directories, such as /Autodiscover, /Public and /Exchange. Because of this, you must manually remove any unwanted redirections.
If a virtual directory has a physical path, you can select the virtual directory and click on the HTTP Redirect icon. Clearing the Redirect Requests to This Destination check box disables redirection for that particular virtual directory.
Unfortunately, Exchange virtual directories do not map to a physical path. You may find that the Redirect Requests to this Destination check box is grayed out for those virtual directories. In this situation, open a Command Prompt window and enter the following command:
C:
CD\%WINDIR%\System32\Inetsrv Appcmd set config "default web site/exchange" /section:httpredirect /enabled:false -commit:apphost
Note: Substitute the virtual directory name exchange in the command string.
This command should disable redirection for the virtual directory you specify. However, you still may not be able to enable or disable redirection for those virtual directories through the GUI. In this case, I recommend running the following command:
Appcmd unlock config "default web site" /section:httpredirect -commit:apphost
Note: Regardless of whether you're using IIS 6 or IIS 7, you must reboot the server or reset IIS to complete this process.
About the author: Brien M. Posey, MCSE, is a five-time recipient of Microsoft's Most Valuable Professional award for his work with Exchange Server, Windows Server, Internet Information Services (IIS), and File Systems and Storage. Brien has served as CIO for a nationwide chain of hospitals and was once responsible for the Department of Information Management at Fort Knox. As a freelance technical writer, Brien has written for Microsoft, TechTarget, CNET, ZDNet, MSD2D, Relevant Technologies and other technology companies. You can visit Brien's personal website at www.brienposey.com.
Do you have comments on this tip? Let us know.
Do you know a helpful Exchange Server, Microsoft Outlook or SharePoint tip, timesaver or workaround? Email the editors to talk about writing for SearchExchange.com.