Evaluate
Weigh the pros and cons of technologies, products and projects you are considering.
Solve server problems with the Exchange Troubleshooting Assistant tool
Learn how to use the free Microsoft Exchange Troubleshooting Assistant tool to diagnose and fix server performance issues, mail flow and database problems.
Whether an Exchange Server is experiencing a noticeable performance problem or a full-blown database failure, it's imperative to resolve the issue as quickly as possible. But because Exchange Server is such a complex application, it can sometimes take a considerable amount of time to diagnose the cause of a problem. Even worse, a misdiagnosis can do more harm than good, so administrators need to ensure that they identify and accurately address Exchange Server issues from the start.
The Exchange Troubleshooting Assistant is an automated tool that can help administrators diagnose Exchange Server problems quickly and precisely. The tool consists of a 4.2 MB Windows Installer package (MSI file) that you can download at no cost from the Microsoft Web site. It is compatible with native mode or mixed mode environments using Exchange 2003, Exchange 2000 or Exchange 5.5, although there are some limitations to Exchange 5.5 support. Exchange 2007 compatibility is expected eventually as well.
In this tutorial, learn step-by-step how to install and use the Microsoft Exchange Troubleshooting Assistant tool to detect a variety of performance-related issues, and to troubleshoot mail flow and database problems on your Exchange server.


TUTORIAL: THE EXCHANGE TROUBLESHOOTING ASSISTANT TOOL



Home: Introduction


Part 1: Fix email performance with Exchange Troubleshooting Assistant


Part 2: Manage mail flow with Exchange Troubleshooting Assistant


Part 3: Diagnose database problems with Exchange Troubleshooting Assistant

ABOUT THE AUTHOR: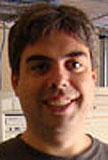 Brien M. Posey, MCSE
Brien M. Posey, MCSE, is a Microsoft Most Valuable Professional for his work with Exchange Server, and has previously received Microsoft's MVP award for Windows Server and Internet Information Server (IIS). Brien has served as CIO for a nationwide chain of hospitals and was once responsible for the Department of Information Management at Fort Knox. As a freelance technical writer, Brien has written for Microsoft, TechTarget, CNET, ZDNet, MSD2D, Relevant Technologies and other technology companies. You can visit Brien's personal Web site at http://www.brienposey.com.
Dig Deeper on Exchange Server setup and troubleshooting