Evaluate
Weigh the pros and cons of technologies, products and projects you are considering.
Step 1: Compare Exchange ActiveSync and AUTD technology
Step-by-Step Guide: How to configure AUTD for Exchange Server mobile devices -- part 1 of 6.
There are a variety of techniques that let you link mobile devices to Exchange Server 2003, but the most common method is ActiveSync.
Exchange ActiveSync works fairly well, but it can be confusing to configure and less than optimal in terms of functionality. For one, you have to configure the frequency at which the mobile device checks in with Exchange Server. The highest frequency at which a device can check in using Exchange ActiveSync is once every five minutes. In most environments, an email lag time of a few minutes probably isn't a big deal.
A larger issue is that checking for new messages on a periodic basis can dramatically shorten a mobile device's battery life. I use a Pocket PC with an integrated cell phone. Until fairly recently, I was using Exchange ActiveSync to check for new messages every 10 minutes.
The mobile device's battery was strong enough that I could usually make it through the day, as long as I didn't make too many phone calls. However, my battery wouldn't last long if I got many calls. Typically, I would have less than an hour of talk time before my battery would die.
Checking for new messages using Exchange ActiveSync can also run up some hefty cell phone bills. Each of your user's mobile devices is establishing a data connection to check for new messages every few minutes.
Most wireless service providers charge by the byte or by the minute for data traffic. If your Exchange Server mobile devices are checking for new email every few minutes, they're accumulating wireless charges whether there is any new email or not.
Always Up to Date
With Microsoft's Always-Up-To-Date (AUTD) technology, mobile devices don't have to periodically check in with the Exchange server to see if any new messages have arrived. The Exchange server actually notifies the mobile device immediately when new messages arrive.
The process begins with the mobile device user designating certain folders for synchronization (task and journal folders cannot be selected). From that point forward, Exchange Server 2003 sends an SMS-based notification to the user's mobile device any time a new message arrives in one of the designated folders.
The notification message is a little bit different than a normal SMS message. The primary difference is that it's designed to be invisible to the end user. This means you don't have to worry about synchronization-related SMS messages piling up in users' inboxes.
According to Microsoft, the SMS notifications are also designed in a way that prevents them from posing any sort of security threat. The technical name for these SMS-based notifications is "Always Up-To-Date" (AUTD) notifications.
Once the mobile device receives the AUTD notification, it initiates synchronization with the Exchange server. Normally, the synchronization process works without user intervention, just as Exchange ActiveSync does.
The first time an AUTD notification arrives, the user will be prompted to set up AUTD. This is a simple configuration process though, and it only has to be completed once. After that, the entire process is autonomous.
Thankfully, the deployment process isn't the nightmare that configuring Exchange ActiveSync for mobile device synchronization once was. You won't have to perform any bizarre mobile device configurations or make any major changes to your infrastructure.
Additionally, the deployment process is basically the same regardless of what type of mobile devices you use. All you need is a supported mobile device and data service from the mobile device's service provider.


STEP-BY-STEP GUIDE: HOW TO CONFIGURE AUTD FOR EXCHANGE SERVER



Home: Introduction


Step 1: Compare Exchange ActiveSync and AUTD technology


Step 2: Configure global- and user-level AUTD settings


Step 3: Define your mobile carriers for AUTD setup


Step 4: Configure your Exchange Server mobile devices for AUTD


Step 5: Create an AUTD synchronization schedule


Step 6: Troubleshoot AUTD for Exchange Server mobile devices
ABOUT THE AUTHOR: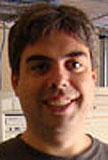 Brien M. Posey, Exchange MVP
Brien M. Posey, MCSE, is a Microsoft Most Valuable Professional for his work with Exchange Server, and has previously received Microsoft's MVP award for Windows Server and Internet Information Server (IIS). Brien has served as CIO for a nationwide chain of hospitals and was once responsible for the Department of Information Management at Fort Knox. As a freelance technical writer, Brien has written for Microsoft, TechTarget, CNET, ZDNet, MSD2D, Relevant Technologies and other technology companies. You can visit Brien's personal Web site at /www.brienposey.com.
Dig Deeper on Outlook management