Step 1: Design an Exchange Server architecture model with System Center Capacity Planner
Learn how to design an Exchange Server architecture model using System Center Capacity Planner tool and simulate the expected performance of your topology.
The System Center Capacity Planner, or Capacity Planner for short, is a tool that helps administrators design an initial Exchange Server deployment. The tool asks various questions regarding your company's network topology, user base and anticipated user-activity levels. The Capacity Planner also asks what type of hardware you plan to use for Exchange Server. Based on this information, it then designs an Exchange organization.
Having a tool that designs an Exchange organization based on such information is a start, but it is only the beginning. The real beauty of Capacity Planner is that after it creates a model of your proposed Exchange Server deployment, you can run a simulation to discover the anticipated performance of Exchange Server and its supporting components. You can then adjust your model to test the effects of a variety of "what-if" situations.
System requirements
System Center Capacity Planner doesn't have any excessive hardware or software requirements. Minimum hardware requirements include a PC with a 1 GHz or faster processor, 512 MB of RAM, 30 MB of free hard disk space and an XGA-capable graphics adapter.
The only software requirement is a Windows operating system. Supported operating systems include Windows 2000 (Professional, Server and Advanced Server) with Service Pack 4 or higher, Windows XP with Service Pack 2 or higher, or Windows Server 2003. The Capacity Planner also requires the Microsoft .NET Framework version 2.0, and will install it automatically, if needed.
Acquiring System Center Capacity Planner
Perhaps the biggest challenge associated with System Center Capacity Planner is getting a copy of it. Until recently, the tool was only available to TechNet subscribers. In March 2006, however, Microsoft made Capacity Planner available to MSDN subscribers as well.
Creating an Exchange Server system architecture model
When you launch System Center Capacity Planner, you will see a warning message indicating that the simulation isn't 100% accurate; this shouldn't be the only basis for planning an Exchange Server deployment. Click OK to bypass this warning and move to the Capacity Planner's main screen.
This screen lets you create either a new system architecture model or edit an existing model. Because this is the first time that you are using Capacity Planner, you will need to create a new model: Select the Microsoft Exchange Server 2003 option from the Select an Application to Model dropdown list and click Create a Model with the Model Wizard.

The Model Wizard will ask some questions about your organization's site structure. As you can see in Figure 1, you must inform the wizard of the number of central sites and menu branch sites that your organization will contain. You also need to select the amount of bandwidth typically available between central sites, and the amount of bandwidth available between branch and central sites.


Figure 1. Select the number of central and branch sites in the proposed Exchange organization.

In the wizard, there is also a setting for the percentage of bandwidth available to the application. You don't want Exchange to completely saturate your available bandwidth, so it's best to enter a percentage of available and consumable bandwidth.

If you have a large network with multiple sites, you might think that the Model Wizard is simplistic. For example, the wizard assumes that each branch has an identical form of connectivity, and that the same bandwidth-saturation limits are acceptable for each link. However, the Model Wizard's purpose is to help you create a close approximation of your network's design. You can adjust the model later using the Model Editor.

Click Next, and you will see the screen shown in Figure 2. The Model Wizard again asks you to enter the total number of users in the central sites and each of the branch sites.


Figure 2. Enter the number of users in each site.

As you enter the user count, notice that the Model Wizard asks you to choose the email client to be used in the branch offices. You can choose between Outlook Cached and Outlook Web Access (OWA).

Click Next, and specify a typical user, as shown in Figure 3. Filling this screen can be difficult if your company doesn't have some type of email platform in place. It asks questions such as the average size of a user's mailbox, average number of messages sent and received per user per day, and average message size.

If you don't know these statistics, use the dropdown list at the top of the window. This list lets you inform Capacity Planner if your users typically have high, medium or low levels of mail usage. Upon selecting an option, System Center Capacity Planner will fill in the other fields with sample values automatically.


Figure 3. Enter the average anticipated statistics for each user.

Regardless of your user values, don't leave out the volume of spam received daily. This can have a major effect on simulation accuracy. For example, I received 26 legitimate messages today, but nearly 1,200 spam messages. All of this spam affects server performance; but it's easy to forget to simulate it because most spam is filtered out.

After entering an anticipated usage level, click Next to see a screen similar to that in Figure 4. This screen allows you to enter information regarding the hardware you may use to host your Exchange organization.


Figure 4. The Model Wizard lets you specify a proposed hardware configuration.

The first set of options on this screen lets you select up to three different CPU configurations. Specify a low-, medium- and high-end CPU, and then compare them in terms of how well they meet your Exchange organization's service-level requirements.

The next portion of the screen contains the Attempt to Consolidate the Roles onto One Server checkbox. It's common for companies to use dedicated servers to perform each specified role. Some common roles for Exchange servers include front-end servers, mailbox servers, public folder servers, SMTP servers and bridgehead servers.

Depending on how heavily the servers are being used, it's possible to consolidate some of these roles onto a single server. You couldn't consolidate the front-end and back-end server roles, but you might be able to consolidate the mailbox server and public folder server roles. If you select the Attempt to Consolidate Roles checkbox, Exchange will attempt to consolidate as many roles as practical.

In the last section of the Specify Hardware Preferences screen, select a disk configuration according to disk type, speed and capacity. The wizard will calculate the required number of disks automatically. This portion of the screen also contains a checkbox that lets you indicate that you want your Exchange servers to use a Storage Area Network (SAN).

Click Next to review your information (Figure 5).


Figure 5. Review the information listed in the summary to ensure that it's correct.

Be sure the information is as accurate as possible (within the wizard's limitations), and click Finish.
You will now see a Visio-type diagram of your proposed Exchange Server organization, as shown in Figure 6.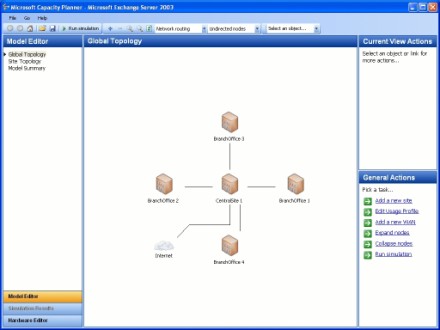 Figure 6. When the wizard completes, you will see a diagram of your Exchange organization.


HOW TO DESIGN AN EXCHANGE SERVER ARCHITECTURE MODEL



Home: Introduction


Step 1: Design an Exchange Server architecture model


Step 2: Fine-tune your Exchange Server architecture design model


Step 3: Customize your Exchange Server hardware configurations

ABOUT THE AUTHOR: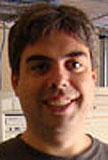 Brien M. Posey, MCSE
Brien M. Posey, MCSE, is a Microsoft Most Valuable Professional for his work with Exchange Server, and has previously received Microsoft's MVP award for Windows Server and Internet Information Server (IIS). Brien has served as CIO for a nationwide chain of hospitals and was once responsible for the Department of Information Management at Fort Knox. As a freelance technical writer, Brien has written for Microsoft, TechTarget, CNET, ZDNet, MSD2D, Relevant Technologies and other technology companies. You can visit Brien's personal Web site at http://www.brienposey.com.
Dig Deeper on Exchange Server setup and troubleshooting