Step 2: Configure global- and user-level AUTD settings
Step-by-Step Guide: How to configure AUTD for Exchange Server mobile devices -- part 2 of 6.
The first part of the configuration process involves setting up a few options that will be applied globally across your entire Exchange Server organization. It is possible to apply these settings on a per-user basis. But unless you only have a few mobile users, it is usually considered a better practice to enable the options globally and then set exceptions at the user level.
To set the global configuration options for Exchange Server 2003:
Open Exchange System Manager and navigate to Global Settings to view the Mobile Service properties sheet shown in Figure A.

Figure A: Set global configuration options for mobile devices.


The first checkbox on the list is an option to allow user-initiated synchronization. This allows users to synchronize their mobile devices manually if necessary, without having to wait for Always-Up-To-Date (AUTD) notification. Select this option, unless you have an objection to users having this functionality available to them.
The next option is "Enable Up to Date Notifications via SMTP and Text Messaging." This is the checkbox that enables AUTD notifications, so make sure you select it.
The third checkbox is the "Enable Notifications to User Specified SMTP Addresses." If you select this option, you can send AUTD notifications directly to a mobile device's SMS address -- even if Exchange Server has not been configured to work with the mobile carrier that's associated with the device.
The last option in the Exchange ActiveSync section allows you to enable Direct Push over HTTPS. Enable this checkbox if you plan on using HTTPS-based encryption. Direct Push is a technology that was introduced in Exchange Server 2003 Service Pack 2. It works by maintaining an always-on HTTPS connection between the Exchange Server and the mobile device. (Direct Push is beyond the scope of this article.)
Configure user-level settings
Now that you've enabled the global synchronization options, you may want to disable AUTD for certain users:
Open the Active Directory Users and Computers console, right click on a user account, and select Properties.

Figure B: You can configure mobile device synchronization at the user level.


Go to the Exchange Features tab, as shown in Figure B, to view user-level synchronization settings.


STEP-BY-STEP GUIDE: HOW TO CONFIGURE AUTD FOR EXCHANGE SERVER



Home: Introduction


Step 1: Compare Exchange ActiveSync and AUTD technology


Step 2: Configure global- and user-level AUTD settings


Step 3: Define your mobile carriers for AUTD setup


Step 4: Configure your Exchange Server mobile devices for AUTD


Step 5: Create an AUTD synchronization schedule


Step 6: Troubleshoot AUTD for Exchange Server mobile devices
ABOUT THE AUTHOR: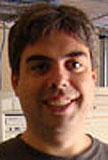 Brien M. Posey, MCSE
Brien M. Posey, MCSE, is a Microsoft Most Valuable Professional for his work with Exchange Server, and has previously received Microsoft's MVP award for Windows Server and Internet Information Server (IIS). Brien has served as CIO for a nationwide chain of hospitals and was once responsible for the Department of Information Management at Fort Knox. As a freelance technical writer, Brien has written for Microsoft, TechTarget, CNET, ZDNet, MSD2D, Relevant Technologies and other technology companies. You can visit Brien's personal Web site at www.brienposey.com.