Step 2: Define email-retention limits for Exchange 2007 managed folders
Learn how to use the management console in Exchange Server 2007 to set an email message retention period for a custom managed folder.
After creating a managed folder in Exchange 2007, we must customize how the folder will behave. To do so, we will specify a message-retention period and an action that will occur when that period expires. To continue our example scenario, we will set a five-year retention period for messages related to this project on the Contoso folder. To do so:
Open the Exchange Management Console and navigate through the console tree to: Organization Configuration -> Mailbox.

Select the Managed Custom Folders tab and you should see the Contoso folder.

Right click on the Contoso folder.

Select New Managed Content Settings from the menu to launch the New Managed Content Settings wizard, shown in Figure 3.

Figure 3: The new Managed Content Settings wizard lets you apply limits to selected folders.

The wizard will ask you to name the managed content settings. Because our goal is to apply a five-year retention period to items in the managed folder, enter Client Year Retention as the managed content name, and verify that the Message Type dropdown list is set to All Mailbox Content.

Select the Length of Retention Period checkbox.

Enter 1825 -- the number of days in the retention period.

Make sure that the retention period is set to begin once items are delivered, and that the items will be moved to the Deleted Items folder at the end of that period.

Click Next, to go to the Journaling screen. We won't use journaling for this particular project, but you might use it to forward copies of messages to a permanent repository upon expiration.

Click Next to view a summary screen displaying the managed content settings option.

Click New to create the new managed content settings.

When the creation process completes, click Finish.


Email archiving and retention with Exchange 2007 managed folders



Home: Introduction


Step 1: Create Exchange 2007 managed folders for email retention


Step 2: Define email-retention limits for Exchange 2007 managed folders


Step 3: Set email storage quota limits on Exchange 2007 folders


Step 4: Configure transport rules to auto-archive Exchange 2007 email


Step 5: Use Exchange 2007 public folders for extended email archiving

ABOUT THE AUTHOR: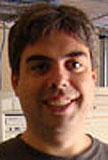 Brien M. Posey, MCSE
Brien M. Posey, MCSE, is a Microsoft Most Valuable Professional for his work with Exchange Server, and has previously received Microsoft's MVP award for Windows Server and Internet Information Server (IIS). Brien has served as CIO for a nationwide chain of hospitals and was once responsible for the Department of Information Management at Fort Knox. As a freelance technical writer, Brien has written for Microsoft, TechTarget, CNET, ZDNet, MSD2D, Relevant Technologies and other technology companies. You can visit Brien's personal Web site at http://www.brienposey.com.
Dig Deeper on Exchange Server setup and troubleshooting