Step 2: Install the Edge Transport server
Get step-by-step instructions for installing an Edge Transport server in an Exchange 2007 environment.
Installing an Edge Transport server in an Exchange Server 2007 environment is pretty straightforward:
Insert your Exchange Server 2007 installation CD. The Windows Autoplay feature should execute the Setup.exe file. When the Exchange Server 2007 splash screen appears, click Step 4: Install Microsoft Exchange to launch the Setup wizard.

Click Next to bypass the Setup wizard's Welcome screen.

Accept the End User License Agreement and click Next.

Setup will ask you if you would like to enable error reporting. Error reporting will automatically send information regarding server errors to Microsoft. Decide whether or not you want to enable error reporting and then click Next.

The Edge Transport Server role is only available through a custom installation, so choose the Custom Exchange Server Installation option and click Next.

You should now see a screen asking you which Exchange Server roles you want to deploy. Deselect all the roles, and then select the Edge Transport Role checkbox.

Before moving on, pay attention to the disk space requirements displayed on this screen. The Edge Transport Role only requires 724 MB of disk space, but it's still a good idea to make sure that your server has sufficient disk space. If necessary, this screen gives you the option of changing the installation path.

Click Next and Setup will perform a quick readiness check.

Assuming that there are no readiness issues, click the Install button and Setup will begin copying all of the necessary files.

When the installation process completes, click Finish.


HOW TO INSTALL AND CONFIGURE AN EDGE TRANSPORT SERVER



Home: Introduction


Step 1: How an Edge Transport server works


Step 2: Install the Edge Transport server


Step 3: Create an Edge Subscription


Step 4: Replicate Active Directory data to the Edge Transport server


Step 5: Verify communication with the Hub Transport server


Step 6: Configure Edge Transport server email filtering agents


Step 7: Set up Edge Transport server advanced content-filtering features

ABOUT THE AUTHOR: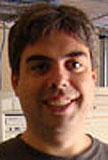 Brien M. Posey, MCSE
Brien M. Posey, MCSE, is a Microsoft Most Valuable Professional for his work with Exchange Server, and has previously received Microsoft's MVP award for Windows Server and Internet Information Server (IIS). Brien has served as CIO for a nationwide chain of hospitals and was once responsible for the Department of Information Management at Fort Knox. As a freelance technical writer, Brien has written for Microsoft, TechTarget, CNET, ZDNet, MSD2D, Relevant Technologies and other technology companies. You can visit Brien's personal Web site at http://www.brienposey.com.
Dig Deeper on Exchange Server setup and troubleshooting