Step 3: Define your mobile carriers for AUTD setup
Step-by-Step Guide: How to configure AUTD for Exchange Server mobile devices -- part 3 of 6.
Technically speaking, defining mobile carriers is an optional process when configuring Always-Up-To-Date (AUTD) for Exchange Server mobile devices. Even so, I recommend that you go ahead and define your mobile carriers. Doing so will make the rest of the configuration process easier.
After setting up your mobile carriers, you can select them from a list when setting up a user account, rather than having to define all of the settings manually for each user.
Keep in mind though that not all mobile carriers support AUTD. In order for a mobile carrier to support AUTD, they must be able to convert SMTP messages into SMS messages.
In case you are not familiar with SMS messages, they use the same basic format as an SMTP address, except that the address incorporates the mobile phone number and the mobile carrier's name (<phone number>@<mobile carrier name>).
To define a new mobile carrier:
Open Exchange System Manager and right click on the Mobile Services container.
From the shortcut menu, select New -> Mobile Carrier.
You will see a simple dialog box that asks you to enter a name and a SMTP domain. Whatever you enter will serve as a display name that will help you to remember which mobile carrier the entry corresponds to.

The SMTP domain is just the mobile carrier's SMTP domain. For example, if your mobile carrier is T-Mobile, then the SMTP domain would be tmomail.net. If you use a provider other than T-Mobile, then you just need to check with your mobile carrier to see what their own individual SMTP domain name is.


STEP-BY-STEP GUIDE: HOW TO CONFIGURE AUTD FOR EXCHANGE SERVER



Home: Introduction


Step 1: Compare Exchange ActiveSync and AUTD technology


Step 2: Configure global- and user-level AUTD settings


Step 3: Define your mobile carriers for AUTD setup


Step 4: Configure your Exchange Server mobile devices for AUTD


Step 5: Create an AUTD synchronization schedule


Step 6: Troubleshoot AUTD for Exchange Server mobile devices
ABOUT THE AUTHOR: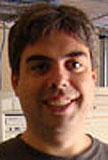 Brien M. Posey, MCSE
Brien M. Posey, MCSE, is a Microsoft Most Valuable Professional for his work with Exchange Server, and has previously received Microsoft's MVP award for Windows Server and Internet Information Server (IIS). Brien has served as CIO for a nationwide chain of hospitals and was once responsible for the Department of Information Management at Fort Knox. As a freelance technical writer, Brien has written for Microsoft, TechTarget, CNET, ZDNet, MSD2D, Relevant Technologies and other technology companies. You can visit Brien's personal Web site at www.brienposey.com.