Step 3: Enable diagnostic logging for the Exchange Recipient Update Service
Learn how to enable Exchange Server 2003 diagnostic logging services to troubleshoot Recipient Update Service (RUS) problems.
If you haven't been able to solve your Recipient Update Service problems with server name validation or DNS troubleshooting, you may want to enable Exchange's diagnostic logging capabilities to gain more insight into your RUS problems.
Microsoft Exchange Server is designed to log a minimal amount of diagnostic information by default, because detailed logging has a tendency to place a heavy burden on your server's hardware. Excessive logging will quickly fill up your hard disk and strain your system's processor. Therefore, I recommended using detailed logging only for short periods of time, and only when absolutely necessary.
To enable Exchange Server diagnostic logs:
Open the Exchange System Manager and navigate through the console tree to: Administrative Groups -> your administrative group -> Servers
-> your server.

Right click on the listing for the problem Exchange server, and select Properties.

Select the Diagnostic Logging tab.

Select the MSExchangeAL service from the Services column. This service corresponds to the Microsoft Exchange Address List Manager. As you can see in Figure 4, no default logging is enabled for this service.


Figure 4: Address list logging is disabled by default.

I recommend setting the logging level to maximum for LDAP Operations, Service Control and Address List Synchronization.

Now go to the MSExchangeSA service and set its Proxy Generation category's logging level to maximum.

Restart the Exchange server to reset the Recipient Update Service. The restart probably won't correct your RUS problem, but you should find some good clues within the logs.

After the server restarts, set the logging level back to "no logging categories." This will keep the logging process from overwhelming your Exchange server.


TROUBLESHOOTING THE RECIPIENT UPDATE SERVICE



Home: Introduction


Step 1: Validate server names for the Exchange Recipient Update Service


Step 2: Diagnose DNS-related Exchange Recipient Update Service problems


Step 3: Enable diagnostic logging for the Exchange Recipient Update Service


Step 4: Find Exchange Recipient Update Service Event ID log entries


Step 5: Troubleshoot the Exchange RUS with ADSI Edit and 8011 events

ABOUT THE AUTHOR: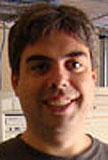 Brien M. Posey, MCSE
Brien M. Posey, MCSE, is a Microsoft Most Valuable Professional for his work with Exchange Server, and has previously received Microsoft's MVP award for Windows Server and Internet Information Server (IIS). Brien has served as CIO for a nationwide chain of hospitals and was once responsible for the Department of Information Management at Fort Knox. As a freelance technical writer, Brien has written for Microsoft, TechTarget, CNET, ZDNet, MSD2D, Relevant Technologies and other technology companies. You can visit Brien's personal Web site at http://www.brienposey.com.
Dig Deeper on Exchange Server setup and troubleshooting