Step 3: Install Microsoft Operations Manager
In Step 3 of "How to set up MOM for Exchange Server," get the prerequisites for installing Microsoft Operations Manager and detailed instructions on how to set it up on a server.
MOM installation prerequisites
Continue Reading This Article
Enjoy this article as well as all of our content, including E-Guides, news, tips and more.
The prep work is done. Time to run a check to make sure that your MOM server complies with all of MOM's prerequisites:
Insert the MOM installation CD. When the MOM splash screen appears, go to the Setup Tasks tab and click the Check Prerequisites link.

When the Select Components screen appears, select the Microsoft Operations Manager radio button and then select the checkboxes corresponding to each MOM component that you intend to install.

The Prerequisite check may tell you that various SQL Server services need to be configured to start automatically. If this happens, go to Administrative Tools -> Services. When the Services console opens, right click on the service in question, select Properties and set the Startup Type to Automatic. Then click the Start button (if the service isn't already running) and click OK.

Click the Close button to close the Check Prerequisites window.
Installing Microsoft Operations Manager
Once your server passes the various prerequisite checks, it's time to actually install MOM:
From the MOM splash screen, click the Install Microsoft Operations Manager 2005 link.

Click Next to bypass the Setup wizard's Welcome screen.

Accept the license and click Next.

When prompted, enter your MOM product key and click Next.

Setup will now ask you whether you want to perform a typical or a custom installation. Select the Typical option and click Next.

The Setup Wizard will now perform a very quick prerequisite check. If you ran the prerequisite check earlier (and the system passed the check), the there should not be any outstanding issues. Click Next to continue.

You will now be prompted to select the SQL Server database instance that you want to use. Unless you have created a special database instance just for MOM, then select the default instance and click Next. The default database instance uses the same name as the server that it is hosted on.

The Setup wizard will now ask you to enter a starting size for the MOM database and to select the locations in which the database and the corresponding log files will be stored. Unless you have a compelling reason to change them, you can use the default selections. Click Next to continue.

Setup will now prompt you to enter the name of a management group. A management group is a collection of at least one MOM Server, the MOM database, and at least one managed computer. You can assign the management group any name that you want, but you should keep in mind though that the name that you enter is semi-permanent.

Enter the credentials for the Management Server Action Account. The Management Server Action Account is nothing more than a service account that MOM uses when it interacts with other computers in the management group. As you may recall, you created this account in Part 1. After entering the credentials, click Next to continue.

Now enter credentials for the Data Access Server (DAS) account. The DAS account facilitates communications between the various MOM components and the MOM database. Again, you created this account in Step 1. Enter the account's credentials and click Next to continue.

Enter the number of management licenses that you have purchased. The number of management licenses reflects the number of devices that you are allowed to manage. Click Next to continue.

The following screen asks you if you would like to enable MOM error reporting. If you enable error reporting, then MOM will send error reports to Microsoft. Whether or not you want to enable error reporting is up to you. Click Next.

The Setup wizard will now ask you if the computers that you want to manage exist in Active Directory domains that trust each other. If you aren't sure then choose the Yes option since domains within a common forest trust each other by default.

Click Next, followed by Install. The Setup wizard will now install the necessary files.

Click Finish.


STEP-BY-STEP GUIDE: HOW TO SET UP MOM FOR EXCHANGE SERVER



Home: Introduction


Step 1: Create mailboxes and accounts for Microsoft Operations Manager


Step 2: Install SQL Server and Exchange System Manager for MOM


Step 3: Install Microsoft Operations Manager


Step 4: Configure MOM to monitor Exchange Server

ABOUT THE AUTHOR: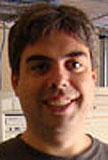 Brien M. Posey, MCSE
Brien M. Posey, MCSE, is a Microsoft Most Valuable Professional for his work with Exchange Server, and has previously received Microsoft's MVP award for Windows Server and Internet Information Server (IIS). Brien has served as CIO for a nationwide chain of hospitals and was once responsible for the Department of Information Management at Fort Knox. As a freelance technical writer, Brien has written for Microsoft, TechTarget, CNET, ZDNet, MSD2D, Relevant Technologies and other technology companies. You can visit Brien's personal Web site at http://www.brienposey.com.
Dig Deeper on Exchange Server setup and troubleshooting