Step 4: Configure your Exchange Server mobile devices for AUTD
Step-by-Step Guide: How to configure AUTD for Exchange Server mobile devices -- part 4 of 6.
Configuration requirements
Always-Up-To-Date (AUTD) technology does not replace Exchange ActiveSync; it augments it. As such, you must have Exchange ActiveSync installed on the computer with which your mobile devices will synchronize.
The techniques that will be using in this article requires ActiveSync version 3.7 .1 or later. You can download the latest version of ActiveSync here.
There are also some requirements for the mobile devices in order to use AUTD technology:
Your mobile device must be running Windows Mobile 2003 or higher.
Your wireless service provider must be able to convert inbound SMTP email messages into SMS messages.
The configuration technique varies slightly depending on the type of mobile device and the version of Windows Mobile running. For the purposes of this tutorial, I'll show you how to configure a Pocket PC Phone Edition running Windows Mobile 2003.
I am also assuming that you've already set up a data connection for your device using either General Packet Radio Service (GPRS) or dial-up.
Configuring Exchange ActiveSync
Before you begin the configuration outlined below, Exchange ActiveSync should be installed on the PC of the user who will use the mobile device. Microsoft Outlook should already be configured for the user on that PC.
Double-click on the Exchange ActiveSync file that you downloaded to begin the installation, so the necessary files will be copied to the user's PC.
After the files finish copying, you'll see a screen similar to the one shown in Figure C. In most cases, you'll want to choose the standard partnership option and then click Next.

Figure C: Establish a partnership between the device and PC.


The next screen asks you if you would like to synchronize the mobile device with a desktop computer or with a Microsoft Exchange Server. Choose the "Synchronize with Microsoft Exchange Server" option, as shown in Figure D, and click Next.

Figure D: Select the option to establish synchronization with Exchange.


This screen asks for a few basic user credentials. Simply enter a server name, a username, password, and the name of the domain to which you're connecting. There are also options to use an SSL connection and to save your password. Enter your information and continue to the next screen.
Here you need to specify what type of information you want to synchronize. You can choose to synchronize inbox, contacts and calendar. The screen also contains the settings button used to control how much data is actually synchronized to the Exchange Server mobile device. By default, three days worth of data are synchronized, but you can synchronize up to six months worth of data.
When you click next, you'll see a warning message indicating that information of this type may already exist on your mobile device. You're given a choice of deleting items on the mobile device and replacing them with items on the Exchange server or keeping items on the mobile device, which may result in duplicate items. Assuming that you're configuring a fresh Pocket PC, choose the option to delete any items on the device.
Click OK and you'll see another screen asking you to select synchronization settings. This is similar to the screen you just saw, but it gives you a few more options. For example, you have the option of synchronizing your Internet Explorer Favorites, your Tasks list, and even some files. Click Next, followed by Finish and a synchronization process will begin.
When the synchronization process completes, remove the mobile device from its cradle.
Now perform a manual synchronization of the mobile device. When you do, the device should display a prompt telling you that it can synchronize items as they arrive, keeping you always up-to-date.
The prompt then asks you if you would like Exchange ActiveSync to adjust your schedule to keep you up-to-date. Click "Yes" to continue.
Setting the synchronization schedule manually
For some reason, the prompt mentioned in Step 10 above doesn't always display on all mobile devices. If your mobile devices do not display the prompt, it will be necessary to set the synchronization schedule manually:
Click the mobile device's Start button and choose the ActiveSync command.
Select the Options command from ActiveSync's Tools menu.
There will be three tabs at the bottom of the screen. Select the Mobile Schedule tab.
The Mobile Schedule tab contains options for synchronizing during both peak and off-peak times. Both the peak and off-peak options contain dropdown lists that you can use to set the synchronization schedule. Choose the "When New Items Arrive" option from the bottom of each dropdown list.
If you do not see the "When New Items Arrive" option, your mobile device may not support AUTD. If you are positive that your mobile device does support AUTD, but you still did not see the "When New Items Arrive" option, try resetting the mobile device and repeating all the steps in this segment of the tutorial.
If you are still unable to access the "When New Items Arrive" option, I address how to troubleshoot it in Step 6 of this step-by-step guide.


STEP-BY-STEP GUIDE: HOW TO CONFIGURE AUTD FOR EXCHANGE SERVER



Home: Introduction


Step 1: Compare Exchange ActiveSync and AUTD technology


Step 2: Configure global- and user-level AUTD settings


Step 3: Define your mobile carriers for AUTD setup


Step 4: Configure your Exchange Server mobile devices for AUTD


Step 5: Create an AUTD synchronization schedule


Step 6: Troubleshoot AUTD for Exchange Server mobile devices
ABOUT THE AUTHOR: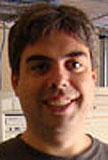 Brien M. Posey, MCSE
Brien M. Posey, MCSE, is a Microsoft Most Valuable Professional for his work with Exchange Server, and has previously received Microsoft's MVP award for Windows Server and Internet Information Server (IIS). Brien has served as CIO for a nationwide chain of hospitals and was once responsible for the Department of Information Management at Fort Knox. As a freelance technical writer, Brien has written for Microsoft, TechTarget, CNET, ZDNet, MSD2D, Relevant Technologies and other technology companies. You can visit Brien's personal Web site at www.brienposey.com.