Step 4: Replicate Active Directory data to the Edge Transport server
Learn how, when and what information gets replicated from Active Directory to an Edge Transport server via the ADAM partition and how to force a manual EdgeSync synchronization.
The Edge Transport server does not receive a complete copy of Active Directory for security reasons, but there is still quite a bit of information that gets replicated, including:
The safe senders list
The Remote Domains list
The Accepted Domains list
Recipient data including email address, contacts, distribution lists, etc.
After the initial replication completes, it is up to Exchange Server to keep the information in the ADAM partition up to date. Remember that the Edge Transport server is not a domain controller. This means that the ADAM partition is not updated through the normal Active Directory replication process.
Instead, Exchange Server keeps the ADAM partition synchronized with Active Directory. The EdgeSync synchronization does not occur nearly as quickly as true Active Directory replication though. Exchange Server synchronizes changes to configuration-related data hourly; it synchronizes changes to recipient data once every four hours.
Of course, there may be situations in which waiting four hours for a directory synchronization to occur is simply impractical. Fortunately, there is a way to force a manual EdgeSync synchronization. Just open the Exchange Management Shell and enter this command:
Start-EdgeSynchronization
Now that you have created an Edge Subscription, you must wait for the initial synchronization to complete. The amount of time it will take varies depending on the size of your Active Directory and the size of your Exchange Server organization. If possible, recommend just letting the synchronization run overnight.


HOW TO INSTALL AND CONFIGURE AN EDGE TRANSPORT SERVER



Home: Introduction


Step 1: How an Edge Transport server works


Step 2: Install the Edge Transport server


Step 3: Create an Edge Subscription


Step 4: Replicate Active Directory data to the Edge Transport server


Step 5: Verify communication with the Hub Transport server


Step 6: Configure Edge Transport server email filtering agents


Step 7: Set up Edge Transport server advanced content-filtering features

ABOUT THE AUTHOR: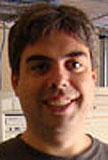 Brien M. Posey, MCSE
Brien M. Posey, MCSE, is a Microsoft Most Valuable Professional for his work with Exchange Server, and has previously received Microsoft's MVP award for Windows Server and Internet Information Server (IIS). Brien has served as CIO for a nationwide chain of hospitals and was once responsible for the Department of Information Management at Fort Knox. As a freelance technical writer, Brien has written for Microsoft, TechTarget, CNET, ZDNet, MSD2D, Relevant Technologies and other technology companies. You can visit Brien's personal Web site at http://www.brienposey.com.
Dig Deeper on Exchange Server setup and troubleshooting