Step 5: Create an AUTD synchronization schedule
Step-by-Step Guide: How to configure AUTD for Exchange Server mobile devices -- part 5 of 6.
When you set your mobile device's Always-Up-To-Date (AUTD) synchronization schedule, there are actually three different schedules available to you. Pocket PC phones maintain separate AUTD synchronization schedules for peak times, off-peak times, and roaming.
Originally, these options were designed to help you to reduce telecommunications charges. The idea was that you could configure the mobile device to synchronize with its Exchange Server mailbox less frequently during peak times or when roaming.
The problem is that peak times roughly coincide with business hours (8 a.m. to 6 p.m., Monday through Friday, by default on my mobile device). Therefore, the time of day when air time is the most expensive also tends to be when it is most important for mobile users to receive their messages in a timely manner.
When it comes to setting a synchronization schedule, it's important to do what makes sense to the company from a business perspective. In almost every case, you will probably want to have new messages delivered as soon as they arrive during business hours. To make sure this happens, you can set a custom schedule:
Select the ActiveSync option from the mobile device's Start menu.
When Exchange ActiveSync loads, select the Options command from the Tools menu.
You will now see the PC Synchronization screen, which has three tabs at the bottom. Select the Mobile Schedule tab, and then click the Peak Times button.
ActiveSync will now display a screen that allows you to set the times of day and days of the week that should be treated as peak time. This is where you would enter the mobile user's working hours.
As far as off-peak or nonworking hours go, this is where you have to think about what makes sense in regard to the way that the mobile user does business. For example, if the mobile user does not check their messages after 5 p.m., then there's no reason to configure the mobile device to synchronize new messages as soon as they arrive.
You could save some air time charges and battery power by configuring the mobile device for manual synchronization during off-peak and/or nonworking hours. That way, if the user really needed access to their email, then they certainly have that option. But as a general rule, the mobile device won't be downloading new messages as they arrive.
On the other hand, if email is critically important to the Exchange Server mobile user, regardless of when messages arrive, then you should configure the mobile device to download new messages as they arrive regardless of the time of day.
You have to use similar reasoning when it comes to configuring the roaming option. There are probably some users in your company for which email is so critical that they need access to it whether they are roaming or not.
For mobile users whose email dependency is not quite so critical though, you probably want to set the device's synchronization schedule to manual while the mobile device is roaming. That way, if a user needs access to new email, they can perform a manual synchronization. But otherwise, they won't be costing the company big bucks in roaming charges.
Provisioning the mobile device
Once you've selected your synchronization schedule, click OK and you will see a message telling you that you need to provision your mobile device (assuming that you are setting the device up for the first time).
Click OK one more time, and the Device Address screen will be displayed.

On some older Pocket PC phones, the Device Address screen is not displayed automatically. If the mobile device you're configuring does not automatically display this screen, you can access it by selecting the Options command from ActiveSync's Tools menu.

Select the Server tab and click the Options button, followed by the Device Address button. The Device Address screen allows you to specify how to address your device to synchronize new items as they arrive.
There are two different ways that you can provision the mobile device. You can use either the Corporate Service Provider option or the Device SMS Address option.

To use the Corporate Service Provider option, select the Corporate Service Provider radio button, and then enter the mobile device's phone number in the space below. You must also select the mobile device's service provider from the Service Provider Name list.

The other option is to use the device's SMS address. To do so, select the Device SMS Address radio button and then enter the device's SMS address in the field below. The format of an SMS address varies from one service provider to the next, but it is usually a combination of a phone number and an email address. For example, T-Mobile's SMS addresses include the number 1, the device's phone number with area code, and @tmomail.net (example: 18035551111@tmomail.net).

Once you've provisioned the mobile device, click OK and it's ready to go.


STEP-BY-STEP GUIDE: HOW TO CONFIGURE AUTD FOR EXCHANGE SERVER



Home: Introduction


Step 1: Compare Exchange ActiveSync and AUTD technology


Step 2: Configure global- and user-level AUTD settings


Step 3: Define your mobile carriers for AUTD setup


Step 4: Configure your Exchange Server mobile devices for AUTD


Step 5: Create an AUTD synchronization schedule


Step 6: Troubleshoot AUTD for Exchange Server mobile devices
ABOUT THE AUTHOR: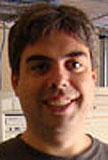 Brien M. Posey, MCSE
Brien M. Posey, MCSE, is a Microsoft Most Valuable Professional for his work with Exchange Server, and has previously received Microsoft's MVP award for Windows Server and Internet Information Server (IIS). Brien has served as CIO for a nationwide chain of hospitals and was once responsible for the Department of Information Management at Fort Knox. As a freelance technical writer, Brien has written for Microsoft, TechTarget, CNET, ZDNet, MSD2D, Relevant Technologies and other technology companies. You can visit Brien's personal Web site at www.brienposey.com.
Dig Deeper on Exchange Server setup and troubleshooting