Step 6: Configuring the message screener
Step-by-Step Guide: How to use ISA Server as an SMTP filter, step 6: Configuring the message screener.
The message screener is the component that will weed out some of the junk before it reaches your Exchange server. There's no way I can cover every aspect of the message screener in this amount of space, but I do want to show you some of the basics.
To access the message screener, navigate through the ISA Server's console to your server -> Configuration -> Add-ins.

Right click on the SMTP Filter add-in and select Properties.
The SMTP Filter properties sheet is used to set parameters for filtering SMTP messages. You can filter messages based on keywords, e-mail address, domain name, attachments, or embedded SMTP commands.
As I said before, the message screener is not a dedicated antispam or antivirus program, but you can filter out some of the garbage before it makes it to your Exchange server.
For example, suppose you wanted to block any message with the .EXE extension from entering your organization. To do so, you would simply select the properties sheet's Attachments tab, click the Add button, click the Attachment Extension button, and enter the .EXE extension into the space provided.
You also have the option of selecting an action to take. For example, you could delete the message or forward it to someone you don't like. The choice is yours.


Step-by-Step Guide: How to use ISA Server as an SMTP filter



Home: Introduction


Step 1: Installing the SMTP service


Step 2: Configuring Internet Information Server


Step 3: Installing ISA Server 2004


Step 4: Creating an SMTP publishing rule


Step 5: Creating a DNS publishing rule


Step 6: Configuring the message screener


Step 7: Changing your DNS server's MX record

ABOUT THE AUTHOR: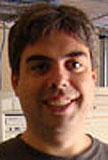 Brien M. Posey, MCSE
Brien is a Microsoft Most Valuable Professional for his work with Windows 2000 Server and IIS. He has served as CIO for a nationwide chain of hospitals and was once in charge of IT security for Fort Knox. As a freelance technical writer, he has written for Microsoft, TechTarget, CNET, ZDNet, MSD2D, Relevant Technologies and other technology companies.
Dig Deeper on Exchange Server setup and troubleshooting