Problem solve
Get help with specific problems with your technologies, process and projects.
Step 6: Troubleshoot AUTD for Exchange Server mobile devices
Step-by-Step Guide: How to configure AUTD for Exchange Server mobile devices -- part 6 of 6.
In the instructions I've outlined throughout this SearchExchange.com step-by-step guide, there are at least a couple of places where the Always-Up-To-Date (AUTD) configuration can go wrong.
The Device Screen shows no list of service providers
One common problem involves the Device Address screen where you enter either an SMS address or the mobile device's phone number. Sometimes, no service providers show up on the Service Provider Name list.
When it comes down to it, the synchronization process is SMS-based, and therefore requires an SMS address. An SMS address is a combination of the mobile device's phone number and the service provider's SMTP domain name.
The reason why mobile users can get away with just entering the mobile device's phone number and selecting a service provider is because you've already defined the service provider's SMTP domain name on the Microsoft Exchange server.
The displayed list of service providers is being pulled directly from the Exchange server. When you select a service provider, the mobile device simply combines the phone number that the user enters with the service provider's SMTP domain name to form an SMS address.
If you are not seeing a list of service providers on the Device Address screen, then you should check the Microsoft Exchange server to make sure that service providers have been defined. You can find this list by opening Exchange System Manager and navigating to Global Settings -> Mobile Services.
When you select the Mobile Services container, the list of carriers will appear in the column to the right. If you need to define a service provider, you can do so by right clicking on the Mobile Services container and selecting New -> Mobile Carrier.v
If service providers have been defined, but they still aren't showing up on the mobile device:
Disable AUTD.
Manually synchronize the mobile device.
Enable AUTD.
Synchronize the device one more time.
If this doesn't work, then you will have to clear the Inbox, Contacts, and Calendar option so they are not synchronized, and then repeat the procedure I just gave you.
One word of caution though: Clearing these options deletes any synchronized data from the mobile device. It might be easier to just use an SMS address instead of trying to get the mobile device to list the service providers that are defined on your Exchange server.
Messages aren't being delivered to the mobile device
Probably the most common problem with AUTD technology is when messages aren't being delivered to the mobile device. If this happens to you, check to see if the OPTIONS command is being blocked.
AUTD makes extensive use of the OPTIONS command. Oftentimes, ISA Server or URLScan will be configured to block the OPTIONS command. This will keep AUTD from working.
ISA Server 2000 is particularly problematic when it comes to the OPTIONS command. Fortunately, there is a workaround.
You will need to make sure that Service Pack 1 or higher is installed for ISA Server 2000. You will also need to create a a REG_DWORD value on your ISA 2000 Server named PassOPTIONSToPublishedServer. You must set this new registry key's value to 1.
Note: Keep in mind that editing the registry is dangerous. If you make a mistake while editing the registry, you can destroy Windows and/or your applications. You should therefore make a full system backup prior to making this modification.
If you are still having problems, talk to your wireless service provider's tech support staff. There are two important questions that you need to ask them.
First, make sure that the wireless service provider supports the conversion of SMTP messages into SMS messages. Without this capability, AUTD won't work.
The other thing that you need to check on is whether or not your wireless provider is filtering for spam. There have been cases in which wireless service providers have mistaken AUTD-related SMS messages for spam, and filtered them out. Of course, this means that the mobile device will never receive the synchronization messages.
If you find that your organization's SMS messages are being treated as spam, Microsoft has some hotfixes that are designed to correct the problem. Links to these hotfixes are found in:
If you are aren't able to correct the problem, Microsoft also offers an AUTD troubleshooting tool.


STEP-BY-STEP GUIDE: HOW TO CONFIGURE AUTD FOR EXCHANGE SERVER



Home: Introduction


Step 1: Compare Exchange ActiveSync and AUTD technology


Step 2: Configure global- and user-level AUTD settings


Step 3: Define your mobile carriers for AUTD setup


Step 4: Configure your Exchange Server mobile devices for AUTD


Step 5: Create an AUTD synchronization schedule


Step 6: Troubleshoot AUTD for Exchange Server mobile devices
ABOUT THE AUTHOR: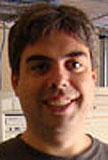 Brien M. Posey, MCSE
Brien M. Posey, MCSE, is a Microsoft Most Valuable Professional for his work with Exchange Server, and has previously received Microsoft's MVP award for Windows Server and Internet Information Server (IIS). Brien has served as CIO for a nationwide chain of hospitals and was once responsible for the Department of Information Management at Fort Knox. As a freelance technical writer, Brien has written for Microsoft, TechTarget, CNET, ZDNet, MSD2D, Relevant Technologies and other technology companies. You can visit Brien's personal Web site at www.brienposey.com.
Dig Deeper on Outlook management