Step 7: Changing your DNS server's MX record
Step-by-Step Guide: How to use ISA Server as an SMTP filter, step 7: Changing your DNS server's MX record.
Right now, your DNS server's mail record is pointing to your Exchange server. This means that if someone wants to send an e-mail to a person in your organization, the message will be sent to your Exchange server's IP address.
The problem is that you don't want e-mail going directly to your Exchange server. You want it to go to your ISA Server instead, so that the message can be filtered. To accomplish this, you need to change your DNS server's MX record to point to the address that you assigned to the SMTP service on the ISA Server.
How to configure this varies depending on your type of DNS server. But if you're using a Windows Server 2003 based DNS, the procedure is as follows:
Select the DNS command from the server's Administrative Tools menu to open the DNS console.

When the DNS console opens, navigate through the console tree to DNS -> your server -> Forward Lookup Zones -> your domain.

Locate the MX record in the pane on the right, right click on it and select Properties.

The Windows Server 2003 DNS implementation allows you to simply enter the fully qualified domain name (FQDN) of the server with which you wish to associate the MX record. Other DNS implementations sometimes require an IP address instead.

Once you have revised the entry, click OK to complete the process.


Step-by-Step Guide: How to use ISA Server as an SMTP filter



Home: Introduction


Step 1: Installing the SMTP service


Step 2: Configuring Internet Information Server


Step 3: Installing ISA Server 2004


Step 4: Creating an SMTP publishing rule


Step 5: Creating a DNS publishing rule


Step 6: Configuring the message screener


Step 7:Changing your DNS server's MX record

ABOUT THE AUTHOR: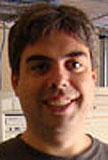 Brien M. Posey, MCSE
Brien is a Microsoft Most Valuable Professional for his work with Windows 2000 Server and IIS. He has served as CIO for a nationwide chain of hospitals and was once in charge of IT security for Fort Knox. As a freelance technical writer, he has written for Microsoft, TechTarget, CNET, ZDNet, MSD2D, Relevant Technologies and other technology companies.
Dig Deeper on Exchange Server setup and troubleshooting