Manage
Learn to apply best practices and optimize your operations.
Synchronizing the Windows Mobile emulator with Exchange Server 2007
Once you install the Windows Mobile emulator, you must synchronize the mobile device emulator with Exchange Server 2007. Here are step-by-step instructions.
Once the Windows Mobile Device emulator is connected to your Exchange Server 2007 network, you can begin configuring Exchange ActiveSync (EAS) to synchronize data with the Exchange server. To do so:
Navigate to Start -> Programs. The mobile device emulator will display a screen containing icons that represent all of the programs that are installed on the emulator.
Double-click on the Exchange ActiveSync icon. You can now see the ActiveSync screen (Figure 2A).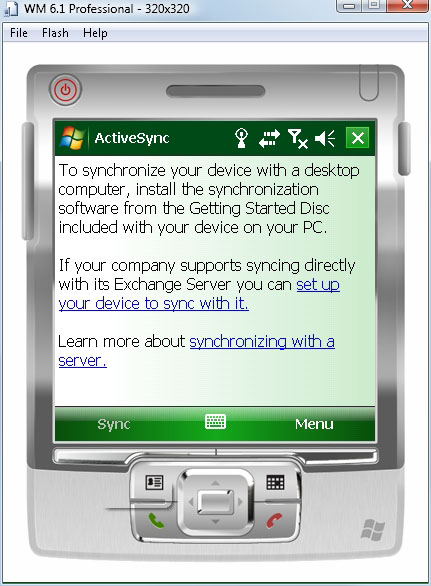 Figure 2A. This is the initial Exchange ActiveSync screen.
This screen can be misleading, because it suggests that you need to install synchronization software before you can connect to your Exchange mailbox. However, Windows Mobile 6.1 is ready to synchronize with Exchange Server 2007 out-of-the-box.
Click the Set up your device to synch with it link. The screen will prompt you to enter an email address. Type your email address into the space provided. Make sure that the Attempt to Detect Exchange Server Settings Automatically checkbox is selected.
Click Next. As you can see in Figure 2B, you will be prompted to enter your username, password and domain name. Although saving your password is usually bad practice for security reasons, you must tell the device to save your password. Otherwise, the mobile device emulator won't remain synchronized with Exchange Server without constant, manual intervention.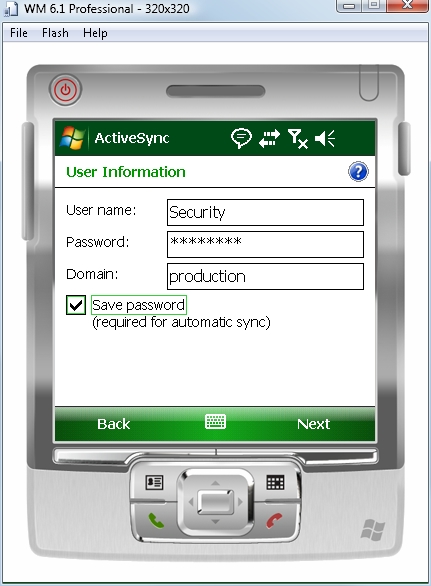 Figure 2B. You must instruct ActiveSync to save your password.
The Windows Mobile device emulator will now attempt to contact your Exchange server and automatically determine the synchronization settings. This process often fails. If the mobile device emulator can't connect to your Exchange server on the first try, the screen shown in Figure 2C will appear.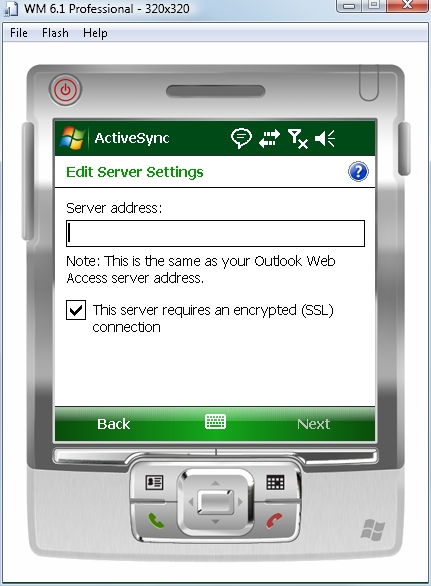 Figure 2C. Enter the Exchange server's name or IP address in the Server Address field.
This screen requires you to enter either the Exchange server's fully qualified domain name (FQDN) or its IP address. Keep in mind that this is the name and address of your client access server (CAS), not the name or address that is used by the mailbox server. You also must select the This server requires an encrypted (SSL) connection checkbox.
Click Next. You can choose which data you want to synchronize from Contacts, Calendar, E-mail and Tasks (Figure 2D). I recommend keeping all checkboxes selected.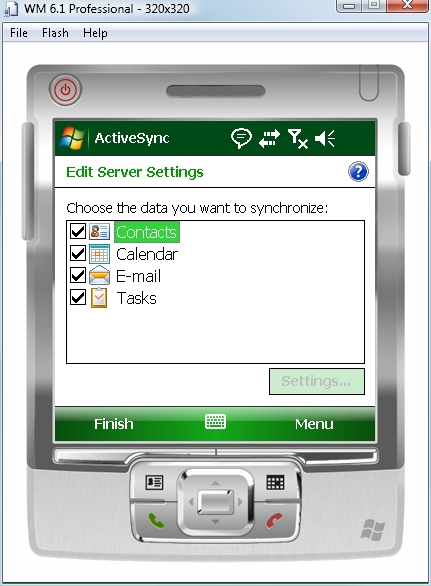 Figure 2D. You must select the types of Exchange data that you want to synchronize with the mobile device emulator.
It's worth noting that each data type -- contacts, calendar, email and tasks -- is customizable. For example, if you want to control how email is synchronized, then select the E-mail option and click Settings. You will see the screen shown in Figure 2E.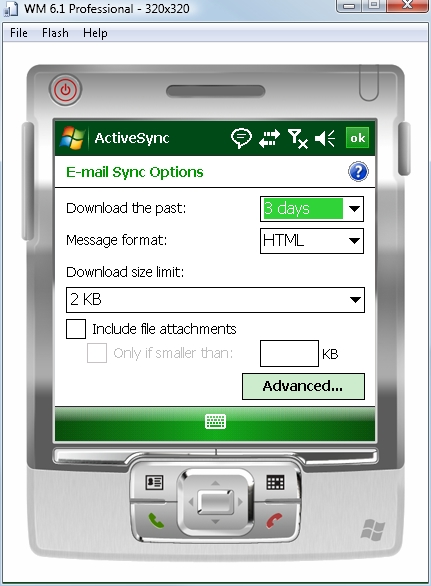 Figure 2E. You can customize the way that various types of data are synchronized.
You can control how much email is downloaded to the mobile device, the message format, the message size limit, and whether or not you want to allow attachments. Each data type has different synchronization options, but they're all designed to help you control the amount of data that gets synchronized to the device.
Click OK and Finish to instruct the Windows Mobile emulator to synchronize with Exchange Server 2007.
About the author: Brien M. Posey, MCSE, has previously received Microsoft's MVP award for Exchange Server, Windows Server and Internet Information Server (IIS). Brien has served as CIO for a nationwide chain of hospitals and was once responsible for the Department of Information Management at Fort Knox. As a freelance technical writer, Brien has written for Microsoft, TechTarget, CNET, ZDNet, MSD2D, Relevant Technologies and other technology companies. You can visit Brien's personal website at www.brienposey.com.
Do you have comments on this tip? Let us know.
Please let others know how useful this tip was via the rating scale below. Do you know a helpful Exchange Server, Microsoft Outlook or SharePoint tip, timesaver or workaround? Email the editors to talk about writing for SearchExchange.com.