Troubleshoot Microsoft Outlook Web Access problems
When logging on to Microsoft Outlook Web Access (OWA), unexpected problems can occur. This tutorial explains how to diagnose some tricky OWA problems and login issues, gives tips on how to fix IIS metabase corruption and more.
Being able to access Microsoft Outlook while away from the office is vital for many Exchange Server users. Unfortunately, problems can occur when trying to log on to Outlook Web Access (OWA).
If you have any comments or questions about the information presented in this tutorial, please email us.
Find out how to perform diagnostic tests to locate where and when OWA logon issues occur, what causes various login problems and how to fix those issues. In this tutorial from Microsoft Exchange Server expert Brien Posey, you'll also get the steps needed to fix IIS metabase corruption and learn how to spot potential OWA update rollup problems.


TROUBLESHOOT OUTLOOK WEB ACCESS PROBLEMS



Home: Introduction


Part 1: Troubleshooting Microsoft Outlook Web Access logon issues


Part 2: Fix 'Service unavailable' errors and other common OWA login problems


Part 3: Troubleshoot IIS metabase corruption in Outlook Web Access


Part 4: Detecting update rollup and patch failures in OWA
ABOUT THE AUTHOR: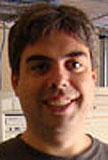 Brien M. Posey, MCSE
Brien M. Posey, MCSE, is a five-time recipient of Microsoft's Most Valuable Professional award for his work with Exchange Server, Windows Server, Internet Information Services (IIS), and File Systems and Storage. Brien has served as CIO for a nationwide chain of hospitals and was once responsible for the Department of Information Management at Fort Knox. As a freelance technical writer, Brien has written for Microsoft, TechTarget, CNET, ZDNet, MSD2D, Relevant Technologies and other technology companies. You can visit Brien's personal website at www.brienposey.com.