Manage
Learn to apply best practices and optimize your operations.
Tutorial: Exchange Server public folder permissions
In this four-part tutorial, learn how to create a simple Exchange 2003 public folder tree structure, customize Exchange public folder roles and permissions, and automatically propagate Exchange parent public folder permission changes to all child folders.
Exchange Server public folder permissions are something you need to think about up front -- before you even start to create your public folder hierarchy. Otherwise, you could have a big mess on your hands.
Exchange Server public folders usually serve as a repository for information that needs to be accessible to everyone or a specific subset of users (such as a group of users collaborating on a project). Since Exchange public folders are hierarchical in nature, it is important to organize them based on what types of access users will need.
In this four-part tutorial, we'll pretend that we need to set up an Exchange public folder to store company forms (request for time off, insurance forms, etc.). We'll create another public folder for storing various policy documents, such as an official Internet usage policy. Finally, we'll assume that our fictitious company's marketing department is constantly collaborating on various projects and needs a third public folder of its own.
We'll configure permissions on the forms folder and the policy folder (which I will call Forms and Policy, respectively), so that only the human resources department can post content; everyone else will have read-only access.
We'll also set up our Exchange Server public folder permissions so that everybody in the marketing department can post content to their folder and create subfolders beneath it. And, we'll hide that Marketing folder, so employees outside of that department won't even know it exists.


TUTORIAL: EXCHANGE SERVER PUBLIC FOLDER PERMISSIONS



Home: Introduction


Part 1: Creating an Exchange public folder tree structure


Part 2: Customizing Exchange public folder roles and permissions


Part 3: Propagating permissions from a parent public folder to all subfolders


Part 4: Related links on Exchange public folder management

ABOUT THE AUTHOR: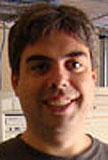 Brien M. Posey, MCSE
Brien M. Posey, MCSE, is a Microsoft Most Valuable Professional for his work with Exchange Server, and has previously received Microsoft's MVP award for Windows Server and Internet Information Server (IIS). Brien has served as CIO for a nationwide chain of hospitals and was once responsible for the Department of Information Management at Fort Knox. As a freelance technical writer, Brien has written for Microsoft, TechTarget, CNET, ZDNet, MSD2D, Relevant Technologies and other technology companies. You can visit Brien's personal Web site at http://www.brienposey.com.
Dig Deeper on Exchange Server setup and troubleshooting