Manage
Learn to apply best practices and optimize your operations.
Understanding Microsoft Outlook 2007 data file usage
Learn about data file storage in Microsoft Outlook 2007 and how to use data files to customize Outlook 2007. Plus, get an understanding of how data files are used and how their locations vary in Microsoft Windows XP and Windows Vista.
Microsoft Outlook 2007 stores various data files in several locations. Getting a handle on different data file uses and where they are stored in Microsoft Windows XP and Windows Vista can be difficult.
If you have any comments or questions about the information presented in this tutorial, please email us.
In this tutorial, Microsoft Exchange expert Brien Posey explains how to access your Windows profile and how to use data files to customize Outlook 2007. You'll also get an overview of Outlook's Roaming and Local folders and which data files are stored in them, plus how profile redirection works in Vista.


UNDERSTANDING MICROSOFT OUTLOOK 2007 DATA FILE USAGE



Home: Introduction


Part 1: How to access and customize Microsoft Outlook 2007 data files


Part 2: How profile redirection in Windows Vista affects Outlook data files


Part 3: Understand data file storage in Outlook 2007 Roaming and Local folders

ABOUT THE AUTHOR: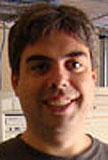 Brien M. Posey, MCSE
Brien M. Posey, MCSE, is a five-time recipient of Microsoft's Most Valuable Professional award for his work with Exchange Server, Windows Server, Internet Information Services (IIS), and File Systems and Storage. Brien has served as CIO for a nationwide chain of hospitals and was once responsible for the Department of Information Management at Fort Knox. As a freelance technical writer, Brien has written for Microsoft, TechTarget, CNET, ZDNet, MSD2D, Relevant Technologies and other technology companies. You can visit Brien's personal website at www.brienposey.com.