Manage
Learn to apply best practices and optimize your operations.
Windows Mobile 6.5 touts Internet Explorer, OWA improvements
Improvements to Windows Mobile 6.5 include enhancements to Internet Explorer Mobile and Outlook Web Access viewing. These upgrades let you efficiently view and use OWA while also allowing you to work with advanced Web applications .
Microsoft has made major improvements to the Windows Mobile 6.5 version of Internet Explorer (IE). When you view the Outlook Web Access (OWA) sign-in screen using Windows Mobile 6.5 (Figure 1) you'll notice two things. The sign-in screen looks essentially the same way it would if you were accessing IE from a PC running a regular Web browser.

Figure 1. The Windows Mobile 6.5 version of Internet Explorer
The OWA sign-in screen is fairly standard. The display isn't easily readable when accessing the main OWA interface using a Windows Mobile 6.5 device (Figure 2).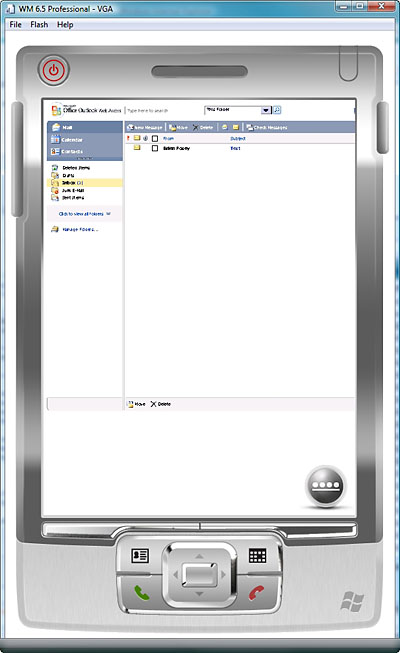 Figure 2. Windows Mobile 6.5 displays the entire OWA interface, but it's difficult to read.
Viewing a Web page with the previous version of Internet Explorer Mobile is difficult, as the browser window only displays a small portion of the page. Users must scroll down and sideways to find what they're looking for.
The new version of Internet Explorer Mobile makes the entire page visible. If necessary, you can also zoom into a specific portion of the page (Figure 3).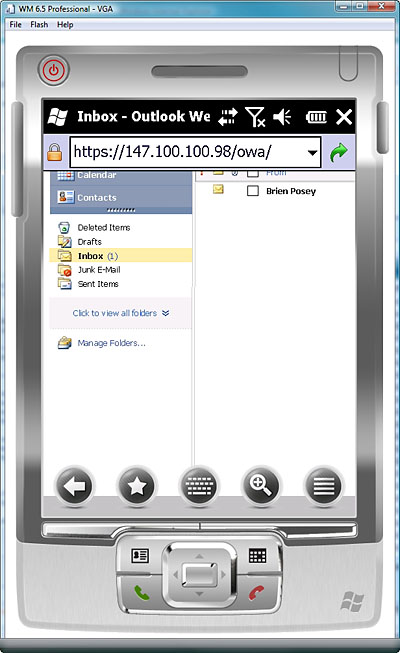 Figure 3. You can zoom in on a portion of a Web page to make it more readable.
Any time you click on the orb at the bottom of the screen, Windows Mobile 6.5 displays a few function buttons: a zoom button, a back button, a favorites page button and a @65191 button that allows you to access the on-screen keyboard. The address bar will also appear at the top of the screen. After you've clicked on the orb, Internet Explore removes the buttons and address bar so that the Web page displays in the entire screen (Figure 4).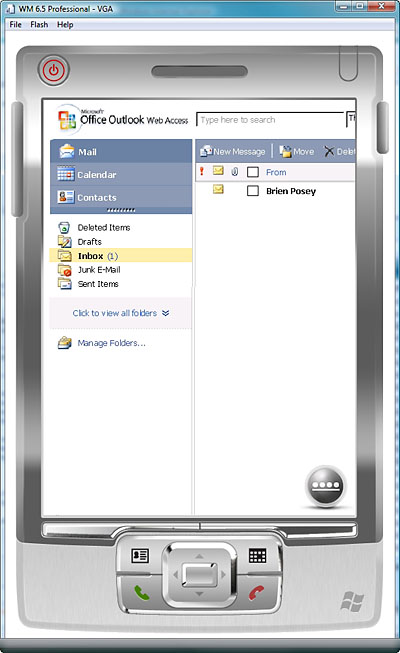 Figure 4. Windows Mobile 6.5 works with OWA.
About the author: Brien M. Posey, MCSE, is a five-time recipient of Microsoft's Most Valuable Professional (MVP) award for his work with Exchange Server, Windows Server, Internet Information Services (IIS), and File Systems and Storage. Brien has served as CIO for a nationwide chain of hospitals and was once responsible for the Department of Information Management at Fort Knox. As a freelance technical writer, Brien has written for Microsoft, TechTarget, CNET, ZDNet, MSD2D, Relevant Technologies and other technology companies. You can visit Brien's personal website at www.brienposey.com.
Do you have comments on this tip? Let us know.
Do you know a helpful Exchange Server, Microsoft Outlook or SharePoint tip, timesaver or workaround? Email the editors to talk about writing for SearchExchange.com.