Windows Server Security Guide
Take an in-depth look at Windows server security. This guide features information on common network vulnerabilities, server hardening best practices, security improvements with Windows Server 2008 and more.
Security is one of the most important aspects of any Windows server environment. Not sure of how – or where – to start securing your Windows server? Read on - we've compiled a wealth of information on server security for you.
This Windows Server Security Guide features tips, book excerpts and more on a wide range of topics including common security vulnerabilities (and how to avoid them), Windows server security policies and the latest security enhancements for Windows Server 2008 – all aimed to help you figure out the best approach for your network.
TABLE OF CONTENTS
- Windows server security basics
- Best practices for a secure Windows server
- Tools for securing Windows server
- Windows Server 2008 security
- More resources

Windows server security basics
In order to ensure security of your Windows server, you need to be well-informed on the fundamentals. This section covers common causes of Windows network security vulnerabilities as well as the best server hardening practices.
Common Windows server security vulnerabilities
Why does it seem like everyone has the same security flaws to worry about? Because most organizations make the same mistakes. Learn to sidestep the most common server security issues.
Basic Windows server hardening practices
When it comes to Windows server hardening, it's all about doing what's best for your environment without going overboard. These basic steps will help you secure your Windows server, without compromising your business needs.
→ Windows server hardening standards and guidelines
Take a look beyond the basics of server hardening with details on the most popular policies and standards for securing Windows servers.
Pros and cons of configuring branch offices
One of the most debated topics among Windows administrators is branch office security, specifically regarding configuration. This tip explores both sides of the server security coin.
How can RODCs help?
In this video, Microsoft's Justin Graham explains how read-only domain controllers (RODC) and Active Directory can help to improve Windows branch office security.
Best practices for a secure Windows server
In this next section you'll find the best practices available for securing your network and step-by-step guides on getting it done. Learn how to test VPN security, secure Microsoft endpoints and cut the cost of Windows identity and access management.
Using NAP and NAQC to protect network access
Network Access Quarantine Control and Network Access Protection are two services that can help Windows security administrators beef up security and prevent malicious hackers from entering their networks.
Testing, troubleshooting and deploying VPN security
Although virtual private networks make life easier for employees by allowing them to access a company's network from almost anywhere, they also makes it easier for hackers to steal sensitive information. See how to test VPN security, troubleshoot flaws and vulnerabilities and learn about VPN alternatives.
→ What does DirectAccess mean for VPN security?
Windows Server 2008 R2 debuts a new feature designed to simplify network connections for remote users. But will is leave your Windows network more vulnerable?
Securing Microsoft network endpoints
Given the rapid growth of employees who use laptop computers, securing network endpoints has become a major concern for security administrators. Learn how to defend against network security breaches and other Windows endpoint security tactics.
Remote access security measures for Windows users
Security for remote users has become a hot topic for Windows security professionals with the growth of telecommuting. Check out how to secure remote access points, best practices for remote user authentication and more.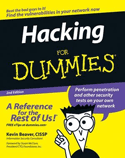 Network security assessment for Windows infrastructures
Discover the consequences of improper network security assessments and see why you should test your network infrastructure for vulnerabilities in this excerpt from Hacking for Dummies.
→ Testing firewall rules
Here you'll learn how to test your firewall's rules -- and overall Windows network security -- to prevent a network break in.
Cutting the cost of Windows identity and access management
Are you spending too much time and money on identity and access management? See how to get around the limitations of Windows' native IAM tools and reduce overhead in the process.
Windows server security tools
Certain tools are needed to properly secure your Windows server. This section explores the Windows server security tools you shouldn't live without.
Top free 'must-have' Windows security tools
Believe it or not, there's more to life than Sysinternals. Here some of the best free security tools from third-parties for Windows server administration.
Security tools that limit user logon
The LimitLogin and UserLock tools allow network administrators to increase server security by limiting the number of times users can log onto their Windows networks.
Windows Server 2008 security
Microsoft made several changes in Windows Server 2008. This section explore the security updates and new additions designed to keep your Windows environment safe and secure after the upgrade.
Overlooked security issues in Windows Server 2008


In this three-part series, Window expert Don Jones breaks down some crucial – yet often ignored – security issues administrators should consider before deploying Microsoft Windows Server 2008.

NAP and IPsec help secure Windows Server 2008
Network Access Protection (NAP), in conjunction with IPsec, prevents problematic machines from communicating with healthy hosts on your network, stopping a lot of malware in its tracks and providing an inexpensive way to secure communications across your network.
→ IPsec's new features and improvements in Windows Server 2008
IPsec isn't just for VPNs anymore. See the steps Microsoft has taken to broaden the reach of IPsec in Windows Server 2008, including simplifying the configuration console and isolating the server and domain.
→ Implementing simple NAP for Windows Server 2008
While NAP's ability to protect your environment from unhealthy computers is a huge benefit, there's a good chance that some administrators are still confused about how to implement it. Fortunately, the installation process for Network Access Protection is easier than you think.
Group Policy Object modeling simplifies network security
Group Policy modeling is a great security tool for troubleshooting Group Policy settings and testing GPOs before they are applied with Windows Server 2008.
More Windows security resources
Active Directory Security Guide
This guide offers plenty of must-know tips on maintaining a secure Active Directory environment, starting with the basics and moving on to more advanced practices.
File Server Security Tutorial
File servers are a prime target of malicious hackers. Learn to keep your Windows file servers safe with this step-by-step tutorial.
Web Server Security Guide
Web server security is critical to overall network protection. Here you'll find configuration and testing best practices for Microsoft Internet Information Services (IIS).
TABLE OF CONTENTS
- Windows server security basics
- Best practices for a secure Windows server
- Tools for securing Windows server
- Windows Server 2008 security
- More resources